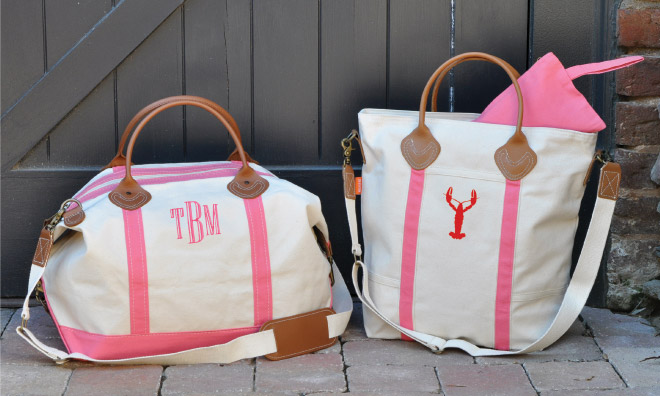 Valentine's Day Gift Bags
Looking for a unique way to make your Valentine's Day gift extra thoughtful without breaking the bank? Personalize your sweetheart's name, monogram initials, or a favorite icon onto a cute canvas tote bag!
Valentine's Day is quickly approaching, which means it's time to get wrap your head around the best practical and affordable, yet unique and thoughtful present for your valentine. With all the DIY ideas all over Pinterest these days, there is an increased pressure to come up with a one of a kind, meaningful gift to make your significant other's day special.
One of our best suggestions in going above and beyond without investing too much time and money is to focus on the presentation of your gift itself. Many times, people spend all the time focusing so much on the gift itself and what to give their sweetie that the delivery becomes an afterthought. Why not think outside the box and forget the standard ol' paper gift bag and upgrade the appeal (and create a bigger smile on their face!) with a stunning, personalized canvas tote bag from CB Station?
With all of the DIY gift basket and bag ideas floating around on websites like Pinterest, you can easily browse the web, pick a theme for your gift, select the perfect canvas tote bag (or small accessory), choose your monogram options, and get the goodies to fill your bag! Just imagine the look on your Valentine's face when they see this meticulously crafted gift with the added effort in making it extra special - just for them.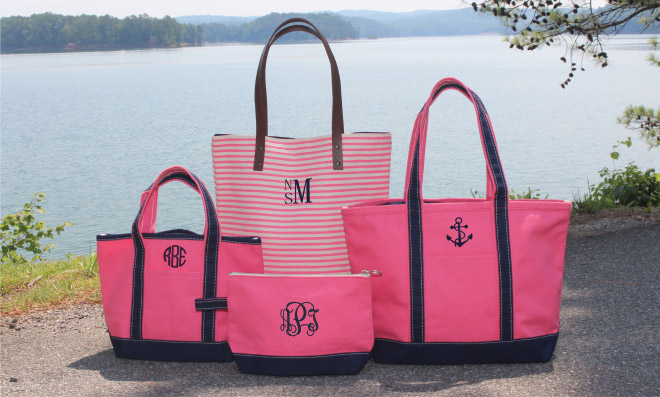 Not sure what product might be best or what to put in your gift bag? Consider the following ideas to use for inspiration:
For Her
Gift Themes:

Romantic:
Candles
Chocolates
Wine Glasses
Bottle of Wine
Bath Bombs

Cute:
Stuffed Animal
Candy
Chocolates
Small Balloons
Handmade Card

Coffee Lovers:
Coffee Mug or Iced Coffee Cup
Coffee Beans from a local
Coffee Roaser
Chocolate Covered Espresso Beans
Products:
Makeup Bag or Clutch
Handy Open Top Tote or Medium Boat Tote
Flight Bag or Seaport Stripes Tote
Font/Style Suggestions (Click here to view all personalization options):
Full Name/Nickname: Athletic Swoosh or Full Block
Three Initials: Intertwined or Natural Circle
Borders, Styles, or Icons: New Times or New Times Modern Block
For Him
Gift Themes:

Food Lovers
Beef Jerky
Trail Mix
Chocolate Covered Popcorn or Chips
Cookies or Candy

Pub:
Chocolate Covered Popcorn or Pretzels
Beer Nuts or Mixed Nuts
Favorite Bottle of Liquor (ie. Jack Daniels)
Mixer to go with Liquor (ie. Coke)
Products:
Dopp Kit and/or Garment Bag
Waxed Canvas Plastic Lined Travel Kit or Top-Zip Dopp Kit
Waxed Canvas Utility Tote and/or Two-Toned Utility Apron
Waxed Canvas Voyager Weekender or Original Weekender
Font/Style Suggestions (Click here to view all personalization options):
Full Name/Nickname: Niagara Engraved or Cooper
Three Initials: New Times with Center Initial Larger or Niagara Engraved
Borders, Styles, or Icons: Engravers with Double Square Border or Arial with Tools.