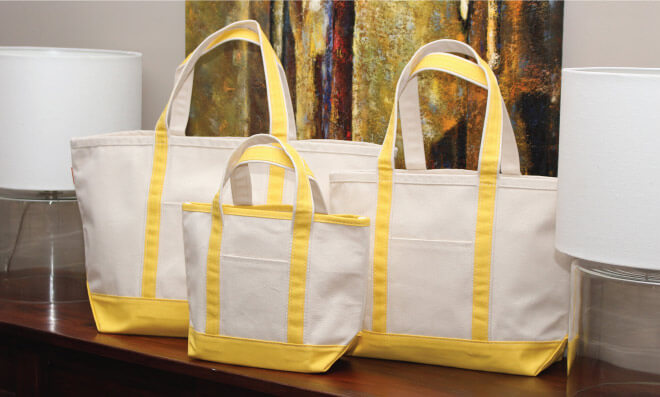 High Quality Wholesale Embroidery Blanks
CB Station is a vertically integrated company based out of Atlanta, Georgia carrying the largest selection of all natural cotton, canvas, jute, and cotton linen wholesale embroidery blanks. Our exclusive designs combine both functionality and fashion, enabling us to offer a uniquely timeless collection including many canvas staples like boat totes, rope totes, weekenders and makeup bags in addition to a whole new range of styles you won't find anywhere else. All of our blanks are monogram friendly, allowing for endless personalization opportunities.
Whether you run a chain of brick and mortar stores or are in the beginning phases of starting a home-run embroidery business, our wholesale program is an easy and excellent way to expand your product offering while growing your business.
We have a low minimum opening order requirement of $250, with no minimum re-order.

We offer same day shipping on in-stock wholesale blank orders placed before 2 pm EST.

We provide FREE ground shipping on orders of $500 or more (continental U.S. only) on in-stock items.

We offer in-house monogram wholesale suppliers starting at $4.99 for up to 10 characters with a standard 5 business day turnaround.

We are the drop-ship solution for all your personalization needs.
Interested in becoming a wholesale dealer with CB Station? CLICK HERE TO GET STARTED.
Looking for more than just wholesale blanks? You've come to the right place. Even if you don't have the capacity to offer customized products yourself, we currently offer the following in-house personalization services:
Monogram Blanks
Wholesale embroidery blanks offer the opportunity to take a product and creatively embellish it specific to one customer's unique embroidery blanks needs. By monogramming any of our products, you can easily add a higher end, "custom-made" feel or personal touch to any item at a relatively low-cost.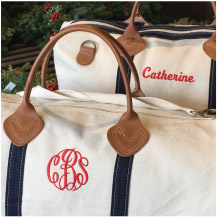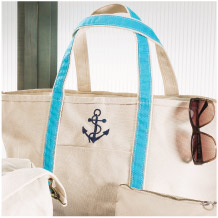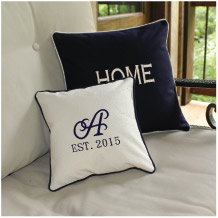 What's in a Monogram?
Traditionally, a monogram consists of a person's initials - all three-letters, a single letter, or a combination of both the first and last initials only. Regardless of which variation you prefer, your monogram is unique to you and can be used to tell a story. For example, your initials can easily be paired with an icon that may represent a passion you enjoy, such as a sport, hobby, or occupation. Not sure you're sold on how your initials might look on one of our products? Don't forget you aren't limited to the traditional rules of monogramming, it's very common nowadays to see someone embroider their full first or last name on a product instead. Are monograms only for women? No. There are thousands of font styles and various layouts used in creating monograms. Block fonts, for example, are thicker, more bulky and masculine while script fonts are softer, often appearing more elegant and feminine.
Custom Embroidery
When it comes to personalization, you're hardly limited to using your initials or name on any of our products. In fact, if you send us your own logo or even artwork needing to be digitized, we can review the files and provide a quote. We offer both digitization and custom embroidery as a service to our customers. Not a fan of the "old-fashioned" stitched out art or name-drop? Looking for something an even more precise or flexible to your needs? If you've got a larger or more complex design, chances are, screen printing may be a more practical approach.
Screen Printing
Screen printing offers an additional option of personalization with the added benefit of using multiple colors or raising the detail/complexity in a design without significantly driving up the cost. Using the latest screen printing technology on your wholesale blanks, we can achieve superior results without the limitations of a chassis size or thread count.