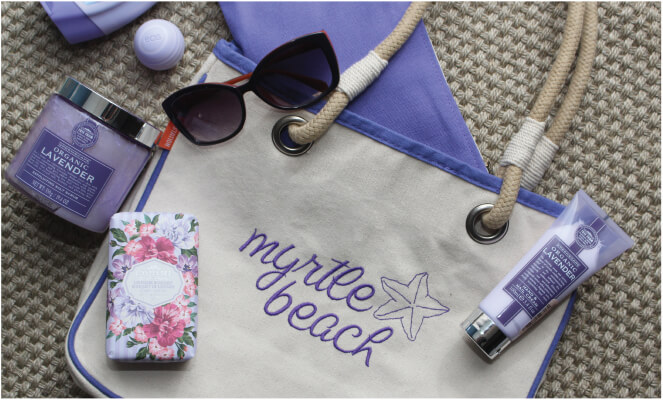 Personalized Wedding Keepsakes
Trying to find quality embroidery blanks to incorporate into your big day? Whether you're looking for unique products to give out as wedding day favors, gifts to your bridal party, or to welcome your guests upon arriving at your destination wedding, CBStation makes it easy by providing a variety of options in various shapes, sizes, and colors.
One of a Kind Bridal Party Favors
Thank your bridal party for their support in style with personalized Bridesmaid, Groomsmen, Flower Girl and Ring Bearer Gifts. Whether you're in need of a clever way to ask one of your best friends to stand by your side on the big day, or just looking for a more personal way to say "Thank You", CBStation has a lot to offer. With a wide range of color choices and unique monogram fonts and styles to choose from, you're bound to find the perfect combination to fit your wedding's theme and put a smile on your bridal party's faces.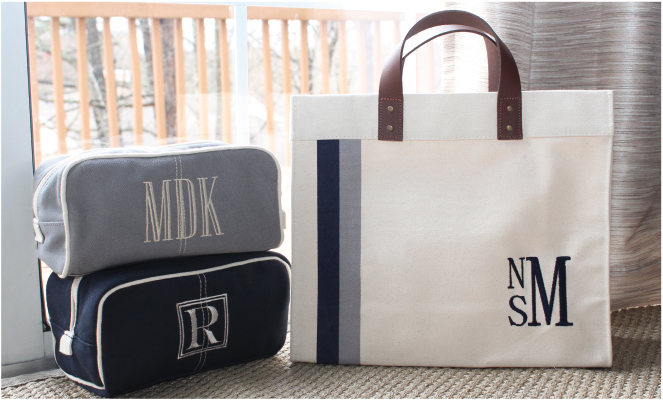 Dopp Kits in Navy & Gray, Small Square Striped Tote in Gray & Navy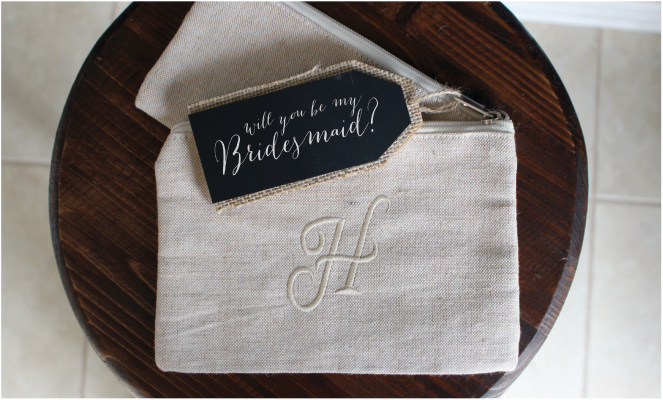 Zip Bags in Natural Jute, Set of 2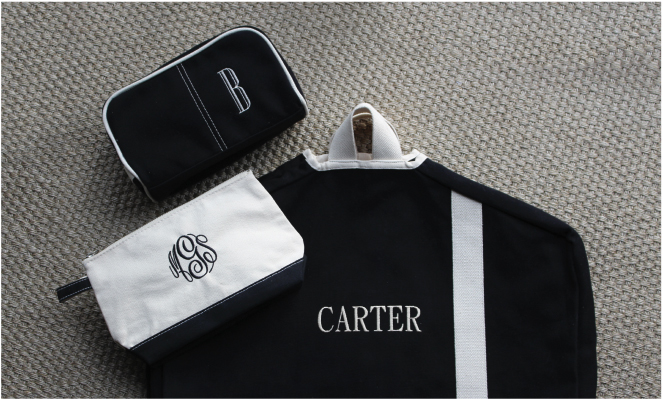 Dopp Kit in Solid Dopp Black, Makeup Bag in Black, Garment Bag in Black
Looking for the perfect gift bag for your bridesmaids? Not sure what your groomsmen might like? Let us help: CLICK HERE TO BROWSE OUR FLIPBOOK
Wedding Welcome Bags
What better way to greet your guests than with a personalized Welcome bag waiting for them n their hotel room upon arrival? Even if you're not having a Destination Wedding, many of your guests will be traveling far and wide to celebrate with you on your big day. Chances are you won't be available to personally welcome everyone into town, so a wedding welcome bag of goodies is a great way to say "Hello, Thanks for coming!" right off the bat. A personalized canvas tote bag is the perfect way to surprise and make your guests feel more at home. Filling them with common everyday items such as water bottles and snacks to curb any late night (or in between festivities!) cravings that might leave them raiding the mini fridge will save them from paying the premium price later on. Feel free to get creative and include items that might compliment your wedding theme, treats unique/local to the area or even weather specific must-haves like sunscreen or paper fans. Many couples opt to use this bag as a way to provide a "hangover kit" equipped with morning-after essentials to help ease the pain of a long night of celebrating.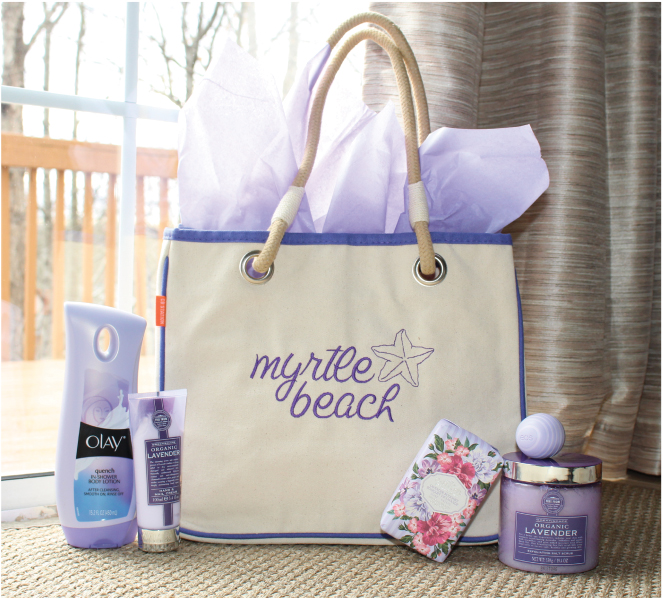 Rope Tote in Violet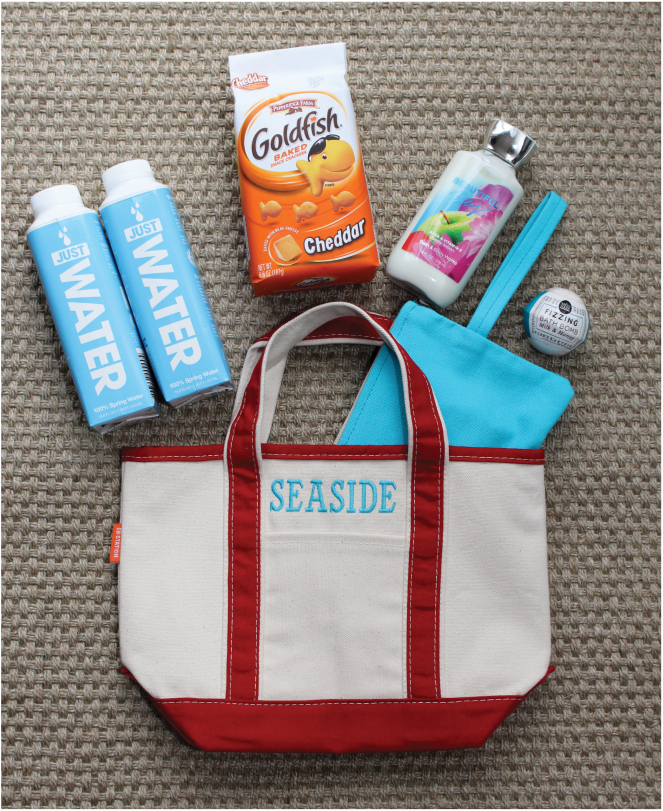 Handy Open Top Tote in Red, Clutch in Turquoise
These are just a select few of our great options that can be used in Wedding Welcome Bags for your guests. Want to see more? CLICK HERE TO GET STARTED.