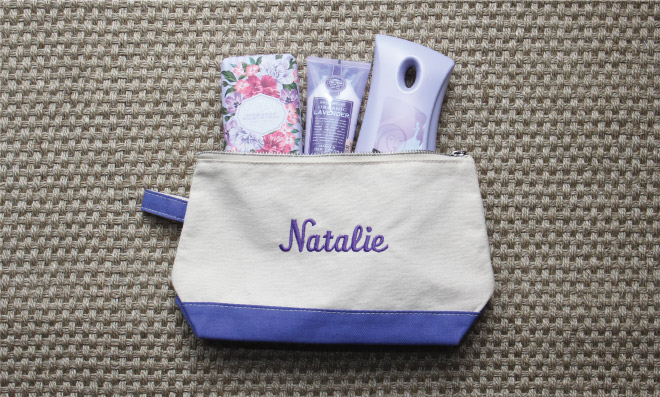 CB Station's Makeup Bags
In searching for the perfect makeup bags, what types of characteristics come to mind? For us, we generally envision something easily customizable, whether it be for a monogram of your initials, a custom logo or icon embroidery, or a nice sized space for a heat transfer or screen printed design. We look for quality materials, bold and vibrant color options perfect for any occasion, and the sophisticated style of a natural cotton canvas. Whatever you may be personally searching for in a
canvas makeup bag
, CB Station may be able to help you find exactly what you're looking for.

Popular Uses of CB Station's Makeup Bags
One of the most common reasons our makeup bags are so popular is because of their versatility. Simple and chic without any further embellishments, our makeup bags make for the perfect
wholesale embroidery blank
. Available in fourteen great natural with solid trim options and an additional five solid dyed color combinations, it's easy to see why this product has become a fast favorite amongst our customers. Just think of all the ways you can personalize these products with unique color combinations of your own using thread, heat transfer vinyl, or screen printing. Many popular uses of CB Station's makeup bags aside from their primary use of carrying makeup or small women's accessories include children's party favors, wedding party favors, baby gifts, graduation gifts, teacher's gifts, corporate gifting, and pencil pouches or housing art supplies! Our
makeup bags
are designed to be the perfect companion piece to a number of our other popular natural canvas styles with solid colored trim. We also have a few solid color combinations that match an array of our solid dyed canvas styles as well. Many customers will purchase our makeup bags as a companion piece to their favorite
canvas tote bag
.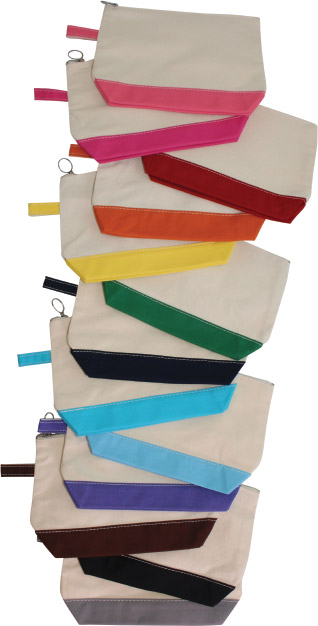 Popular Products that Pair Well with Our Makeup Bags
Store your cosmetics, toiletries or other small accessories in style by using this trendy pouch as an accessory or complement to your other favorite CB Station products!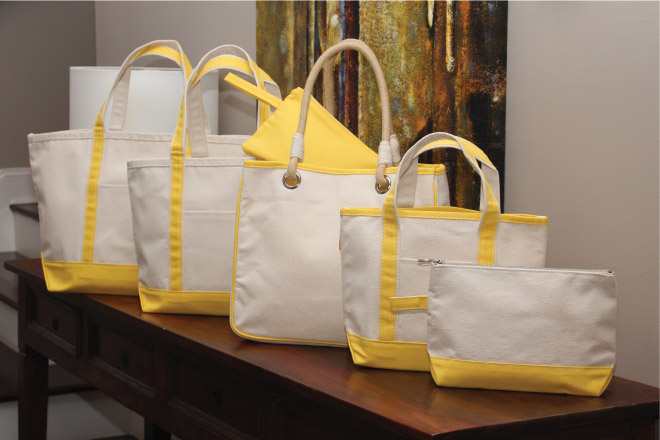 Natural
Large & Medium Boat Totes
,
Rope Totes
, and
Handy Open Top Totes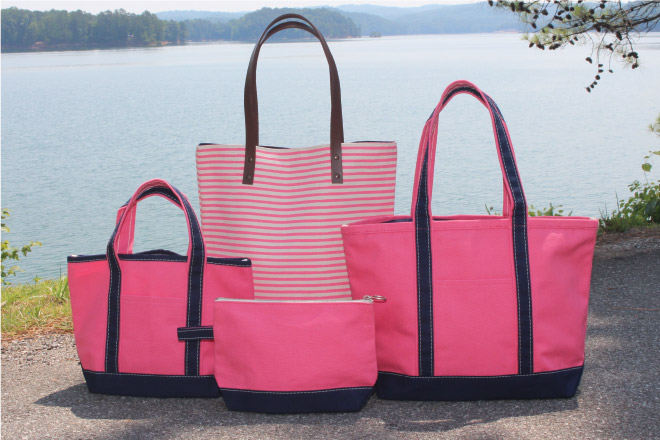 Solid Dyed
Medium Boat Totes
,
Seaport Stripes Totes
, and
Handy Open Top Totes