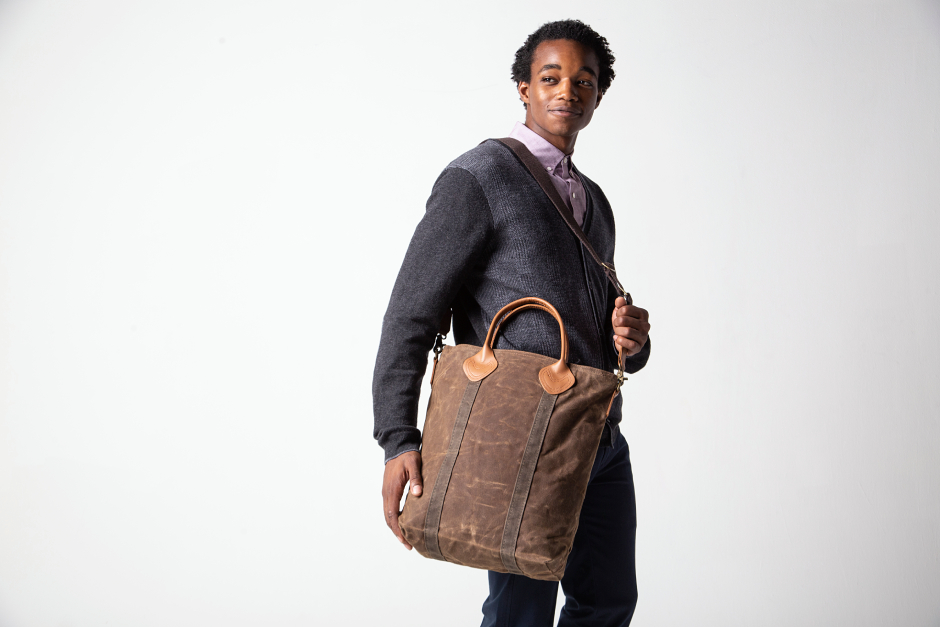 Holiday Gift Guide 2022
Sustainably Classic Bags for Everyone
The holiday season is almost here. Do you have your holiday orders placed? You'll want to do so early to be sure your items arrive on time for you to display them in your store and keep up with your own orders. If you are in need of some more ideas to add to your inventory, check out these best selling holiday gifts.
Waxed Flight Bag
First up is a chic new take on one of our classic silhouettes, the
Waxed Flight Bag
. Featuring genuine leather handles and a durable, rustic waxed canvas body, this will quickly become a travel essential for whoever is gifted it.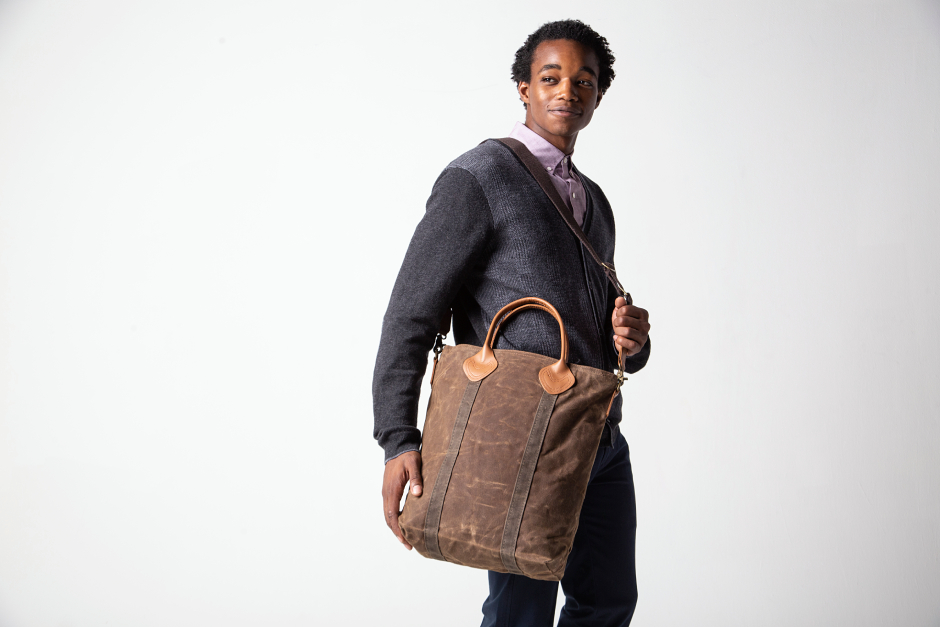 Available in a stylish neutral color palette, olive, mustard yellow, slate, and khaki (pictured below), the Waxed Flight Bag is the perfect size for all your on-flight necessities and comes with a canvas crossbody strap for easy transport to your final destination. Plus, there is a top zip closure to ensure that everything remains safely stored in the interior of the bag. This would make a perfect gift for someone who travels a lot, for either business or pleasure.
Petite Tote
Next on the list is one of our newest arrivals, the
Petite Tote
. Available in either waxed canvas or jute, this bag is can be worn two ways, either by detachable crossbody bag strap or the two attached handles. The design features an interior pocket organizer complete with zipper closure and 2 side pockets to store all your daily essentials, plus a snap closure for the main body of the bag.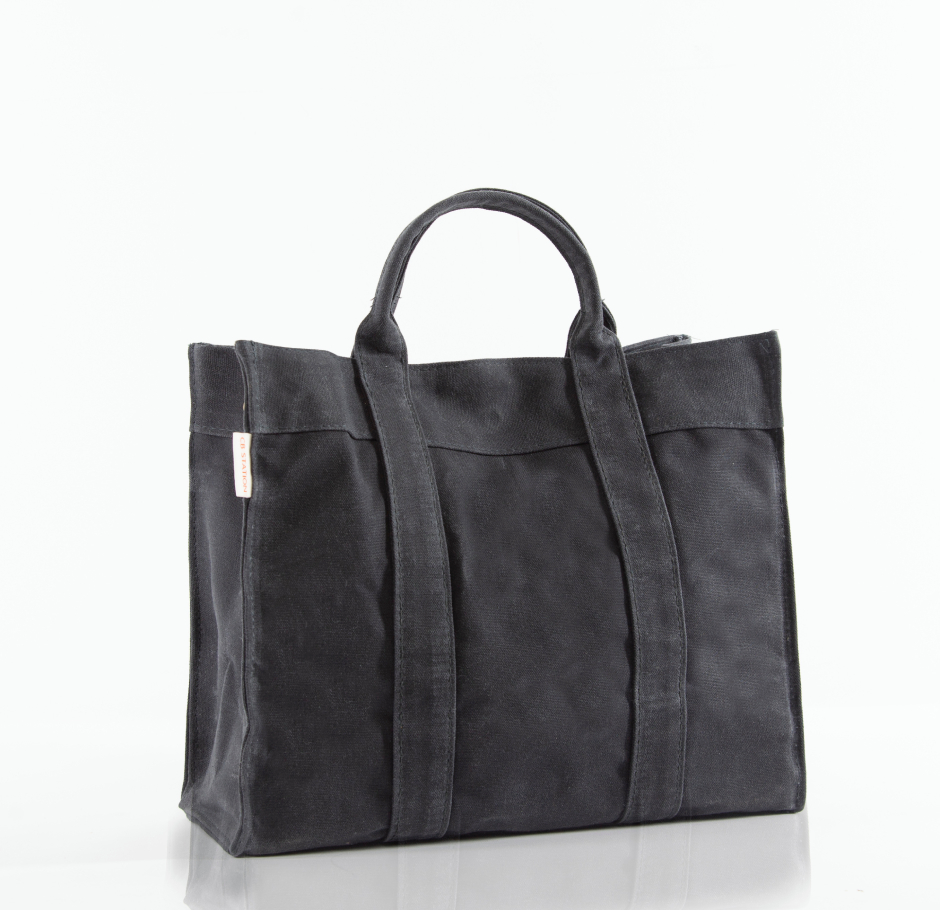 The Petite Tote is available in the following shades of waxed canvas (which is also water resistant): mustard yellow, black, olive, khaki, and slate, plus natural jute. This is the perfect carry-all tote for day-to-day and is a great gift for anyone who is a fan of our waxed canvas line.
Large Boat Tote
Of course we had to include our tried and true
Large Boat Tote
on this list. This tote bag is the bread and butter of canvas bags. Available in 19 shades of contrasting trim, the Large Boat Tote is big enough to fit anything you may need for virtually any outing.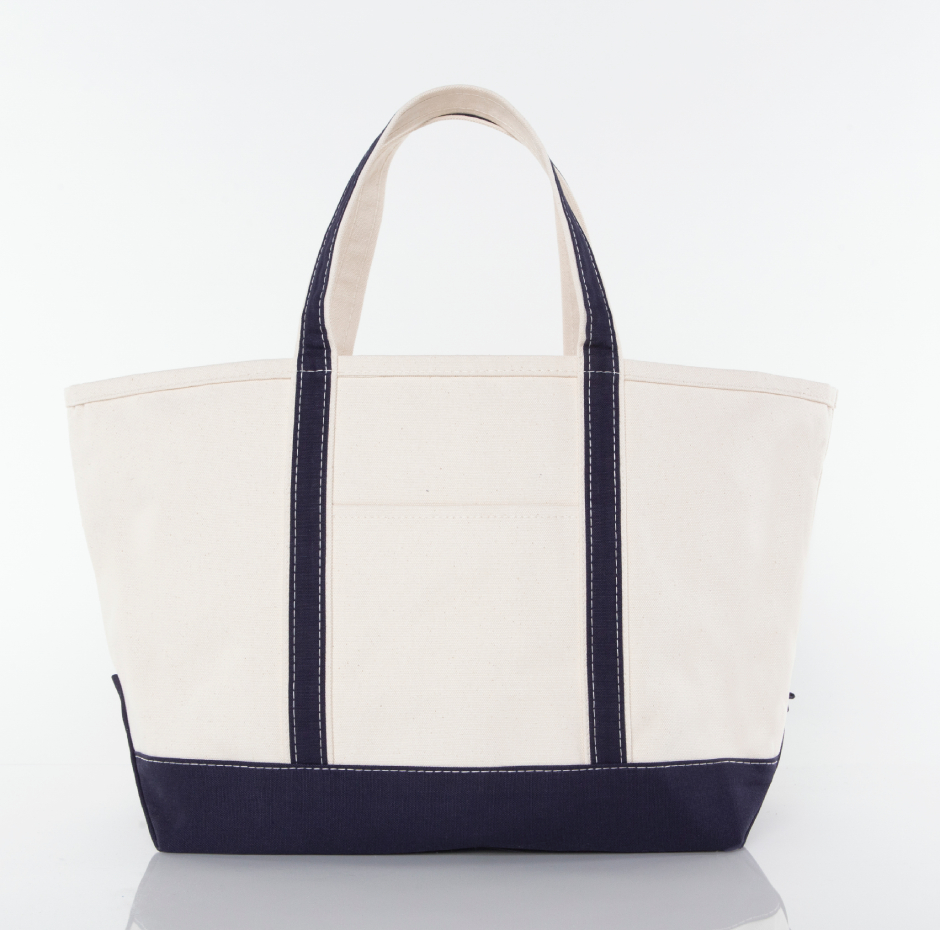 The bag is crafted of sturdy, 18oz canvas and features a top zip closure, two carrying handles, a self-constructed lining, and a spacious interior with flat bottom. This silhouette is a classic for a reason, and appeals to the masses, making it a terrific gift for anyone.
Stripes Train Case
Another travel essential is from our Spring release, the
Stripes Train Case
. Similar to the boat tote, stripes never go out of style. Available in fabulous shades including gray, navy, rose tan, pastel yellow, clear sky, and myrtle green, this train case makes packing for a trip a breeze.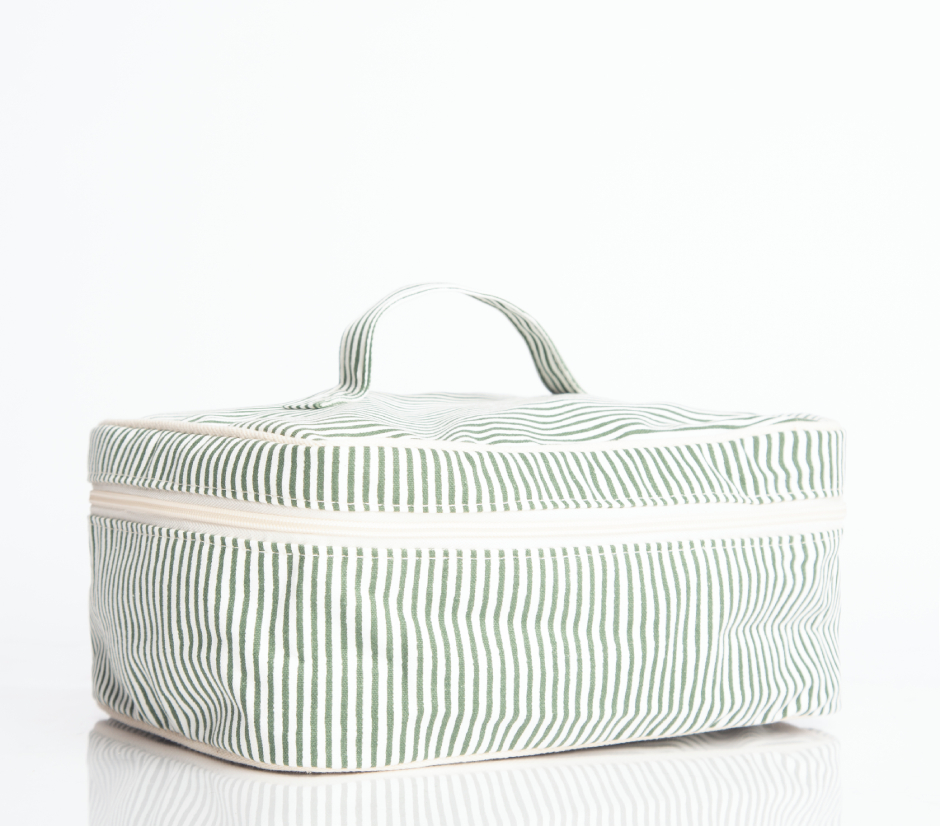 This travel essential is constructed of 12oz canvas and features a durable zip closure, interior polyester lining, an interior mess zip pocket, and carrying handle. The lining of the case is easy to wipe clean should anything spill and is spacious enough to hold travel necessities from toiletries to cosmetics.
Advantage Bag
Last but certainly not least on this list of holiday gifts, is the
Advantage Bag
. This bag is incredibly versatile and sophisticated in design. From running errands to transporting textiles for your next interior design project, the Advantage Bag is great for almost anything.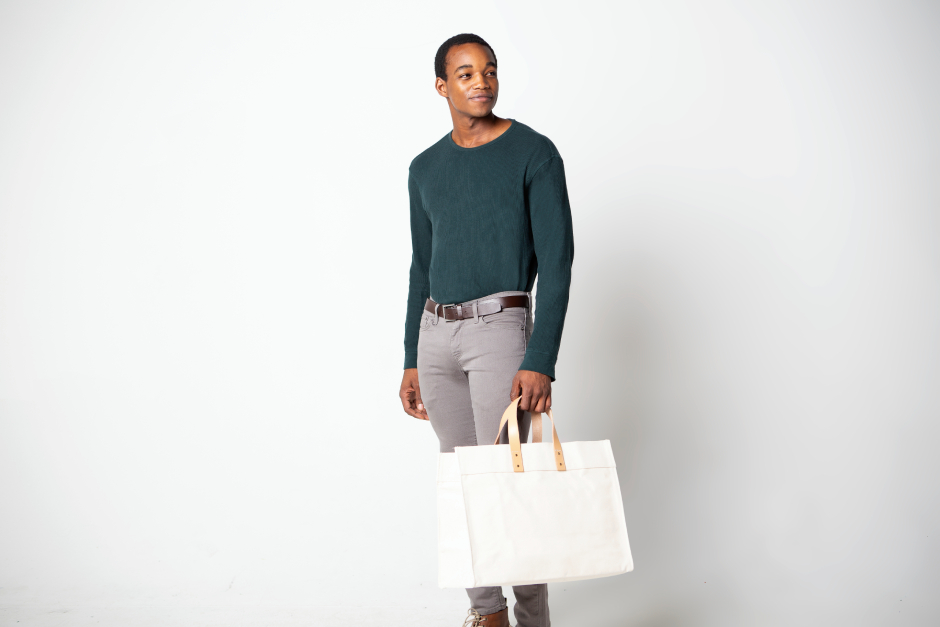 It is available in seven shades, from natural canvas to navy and features genuine leather handles. The interior side wall pockets are awesome for keeping a water bottle or small essentials you don't want to get lost at the bottom of the bag. Like the boat tote, this bag makes a great gift for anyone and can be carried guilt-free since it is crafted of sustainable materials.
Shop
these holiday gift ideas and more today, and be sure to place your orders as soon as possible to avoid any unexpected shipping delays!