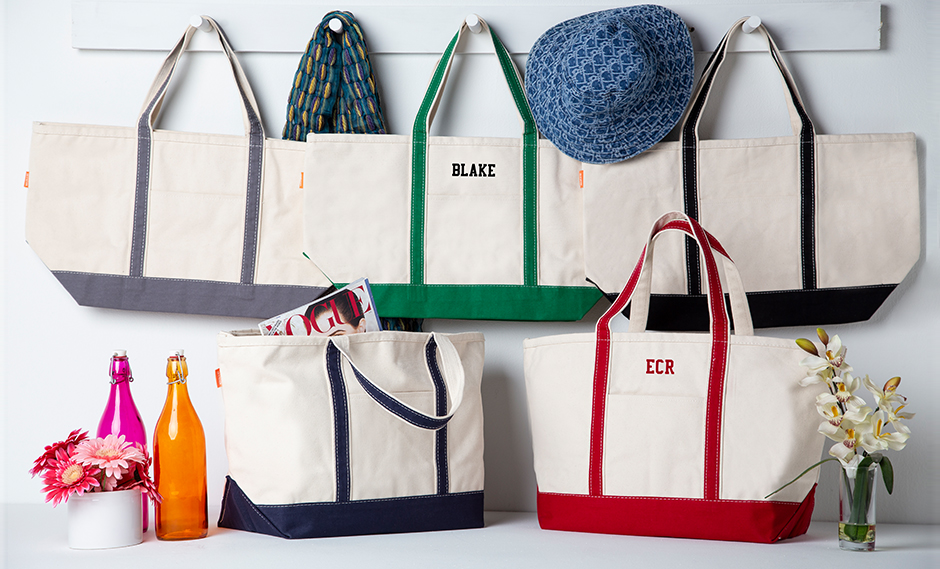 Wholesale Gift Items For Boutiques
If you're new to the CB Station family, we invite you to take a minute and not only check out the wholesale boutique items that we carry, but learn a little more about what makes us unique. Our customers love us for the quality of our products, the speed of our service, and for all the ways we go the extra mile to make the planet a better place. We believe strongly in giving back to the communities that work with us by maintaining fair-trade certifications. We source organic materials wherever possible, and are on the lookout for more ways to improve the environment. We think that all of this leads to a better quality product for our customers. Here are some of the wholesale gift items for boutiques that we currently carry:
Canvas and Jute Tote Bags
Here at CB Station we specialize in boutique embroidery blanks, like our core lineup of canvas and jute tote bags. These bags range in size from itty-bitty to let's-hit-the-beach. We have bags for everyday use, like our classic
boat totes
. For trips out of town, we've got a whole travel collection to explore, featuring everything from
duffels
and
flight bags
to
travel kits
,
weekenders
, and more. Looking for a rustic, vintage look? Check out our
waxed canvas collections
. Each and every single item is ready for any embroidery or monogramming you require.
On-The-Go Bags
Our Motion collection features
totes
,
weekenders
and more, made from polyester for a more athletic, on-the-go look. Most items come with a water-resistant lining and are versatile enough to transition from everyday errands to hitting the gym or traveling. As with our cotton canvas and jute collections, the Motion collection can be personalized with monogram or embroidery.
100% Cotton Towels
The last of the boutique embroidery blanks we'll cover today are towels. Made from 100% extra-absorbent cotton and Oeko-Tex Certified (this means tested and certified to be free of harmful chemicals that can hurt people), these
towels
and
bath mats
add a touch of spa-like luxury to any bathroom. Each towel or mat can be monogrammed or embroidered for a personal touch.
We are continuously adding more wholesale gift items for boutiques to our stock. Be sure to check back often and sign up for our email newsletter for the latest on when new boutique embroidery blanks come into stock! Have a suggestion or a question? We'd love to hear from you. Feel free to call our customer support line (866-960-5865) Monday - Friday 9:00 am - 5:30 pm, or email us at
[email protected]
Don't forget to follow us on
Facebook
,
Instagram
, and
Linkedin
. Lastly, if you haven't already, we invite you to sign up to browse our full catalog on our website!