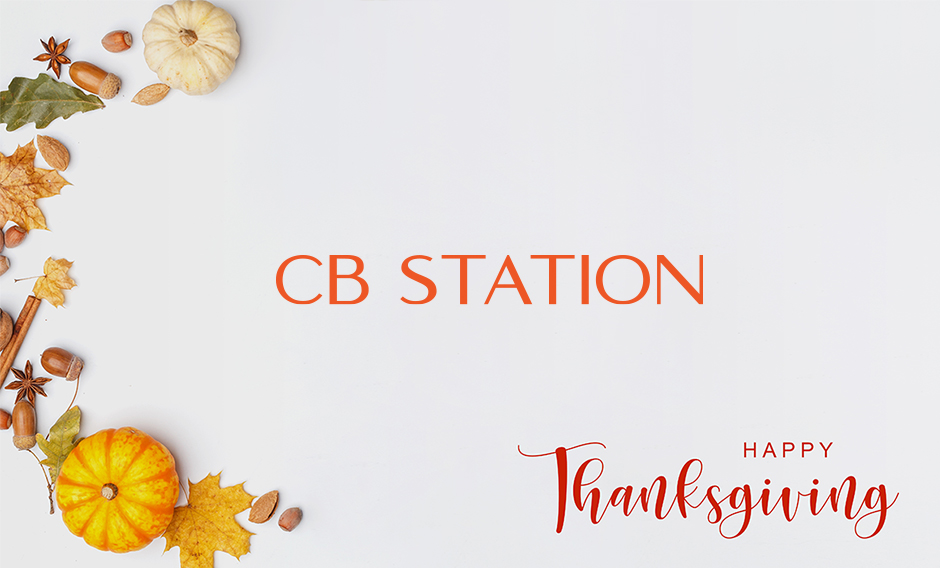 Celebrate Thanksgiving with CB Station
There's a lot to be thankful for and we're sharing our celebration with you!
Each thanksgiving, our staff at CB Station gathers with one another to express our thankfulness and gratitude towards one another. Throughout the year, the business can be hectic and moves at a fast pace to fulfill our orders and keep customer service at top quality. This time of the year allows us to unwind, take a break, enjoy festive eats, and take in all that we're thankful for. We want to share that celebration with you, our loyal customers, and bring you inside of our there's fdThanksgiving celebration.
We Always Make it a Party
All work and no play makes for a very dull company! During the Thanksgiving season, we dress our office up and place fun and festive decorations around the workspace to keep our spirits lifted and encouraged -- especially on long days. When our customers or staff members come into the office, they can expect to see fun streamers, motivating and warm quotes, as well as a bowl full of treats and snacks to keep our energy up all day!
There's Always a Lunch
Who doesn't love a great meal with the people they love and enjoy? At CB Station, we're not just coworkers, we're family. Before we take the holiday off to celebrate at home, we enjoy a nice lunch with one another and go around the room to state one thing we're thankful for. Last year, our lunch consisted of a pasta buffet provided by Olive Garden -- there were no leftovers and everyone smiled and left with their bellies full! With everyone having different taste buds and preferences, we like to switch up the menu each year and bring a non-traditional meal into the office.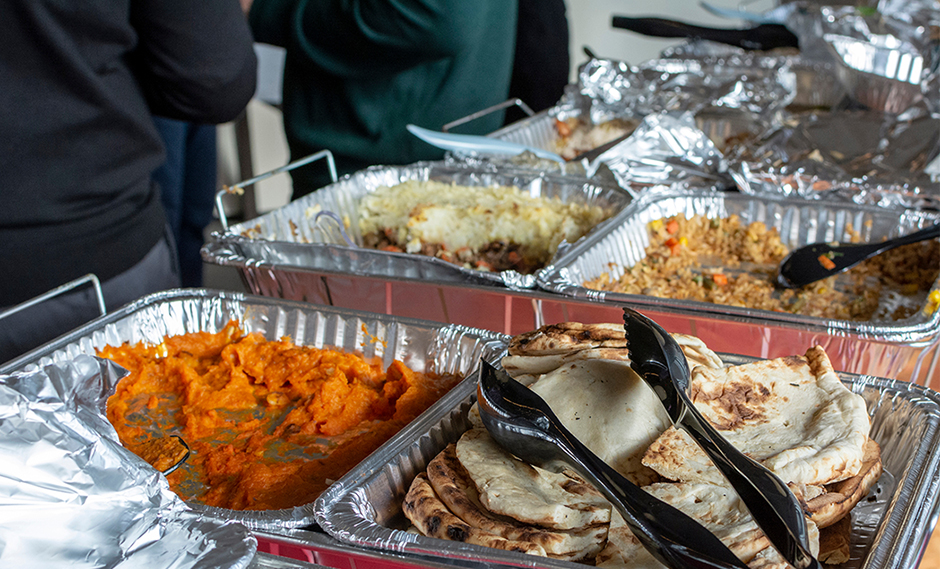 Photo Ops are a Must
It's so important for us to capture each and every memory we make together at
CB Station
. The holidays are one of our favorite times of the year and allow us to really take a breather and celebrate the accomplishments of the company as well as each other. Throughout our Thanksgiving party, there's someone taking photos and capturing those embarrassing moments as well as the fun and cheesy times we're having. Thanksgiving is a holiday that reminds us to always give thanks for everyone and everything we have in our lives. Not only is it a time for us to pour into one another and celebrate, but to also reflect on the year and enjoy family and friends. While the holiday may look a bit different this year, there are still ways to bring the giving spirit into the office before heading home. How will you be celebrating Thanksgiving with your coworkers or family this year? Let us know in the comments below!