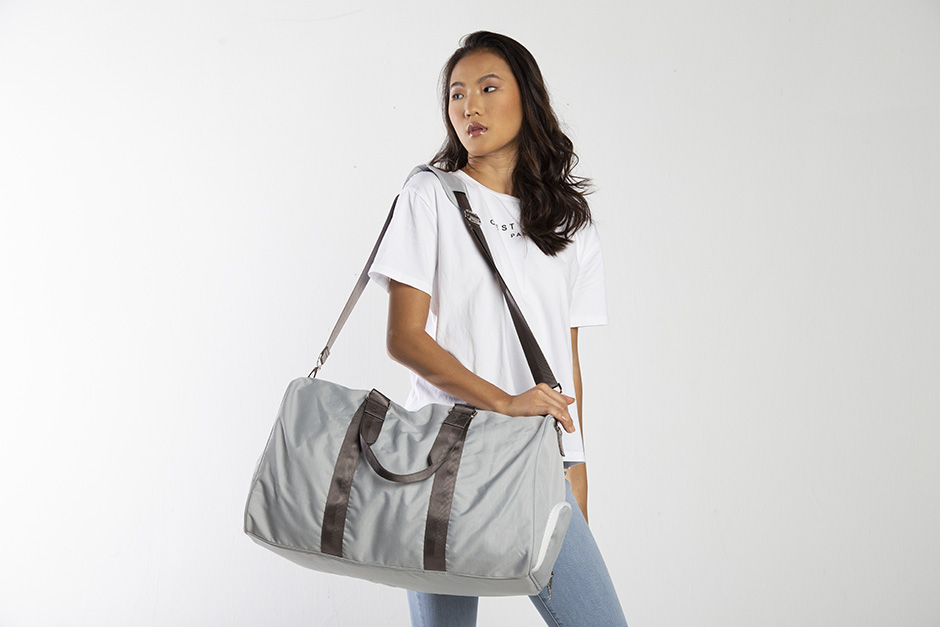 Off to Campus Essentials
Everything They Need for a Successful Year
It is that time of year again, another school year has arrived! For those starting college, your back-to-school lists will be a lot larger than usual. But what are the essentials that you shouldn't go to campus without? We're here to let you know!
Laundry Totes
At the top of our list is the classic
laundry hamper tote
. It is available in the must-have colors: hot pink, navy blue, gray, black, and natural canvas. The colorblock design complete with circular handles create a chic yet practical design, which is key when you're lugging it up and down the stairs. Plus, the open top makes the process of doing laundry quick and easy! Customize your laundry hamper by adding your monogram or school mascot to the front. There are numerous fonts and threads to choose from, to include multi-colored thread. For a classic look, match the thread to the trim, such as hot pink thread and a hot pink hamper bottom.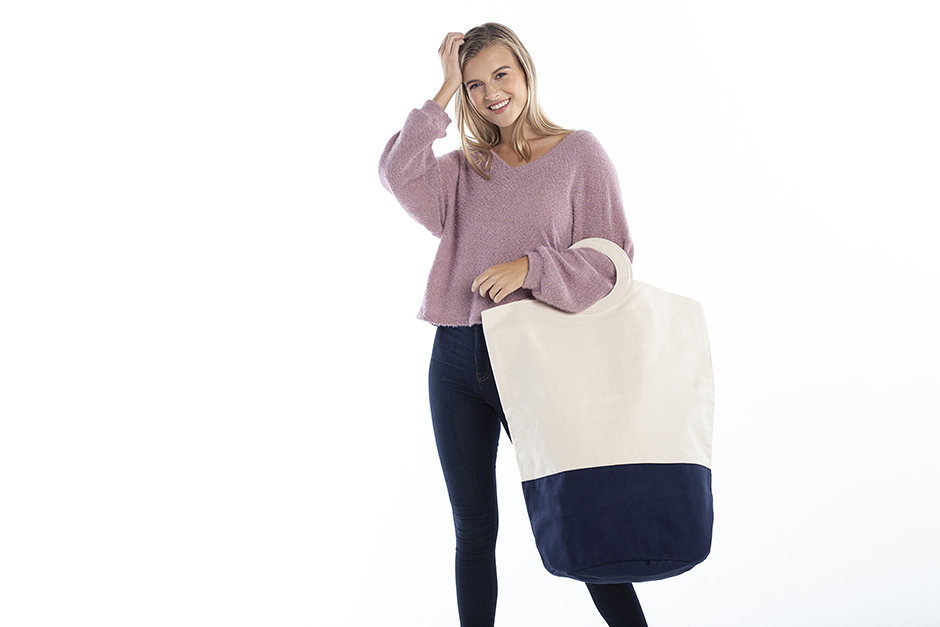 Stock Up Today!
Dopp Kits
Next on the list is dopp kits, specifically in luxurious waxed canvas. The two-tone vintage look makes the perfect travel and shave kit. This is great for taking to and from community bathrooms within the dorms and on trips to visit home for the holidays.
Waxed canvas dopp kits
are available in a few shades: black, slate, olive, khaki, and yellow. The design includes a top-zip closure, cotton-webbed handle, and gray striped interior that is easy to wipe clean. These dopp kits can also be personalized to feature a monogram or a word of your choice, such as "stuff" or "toiletries".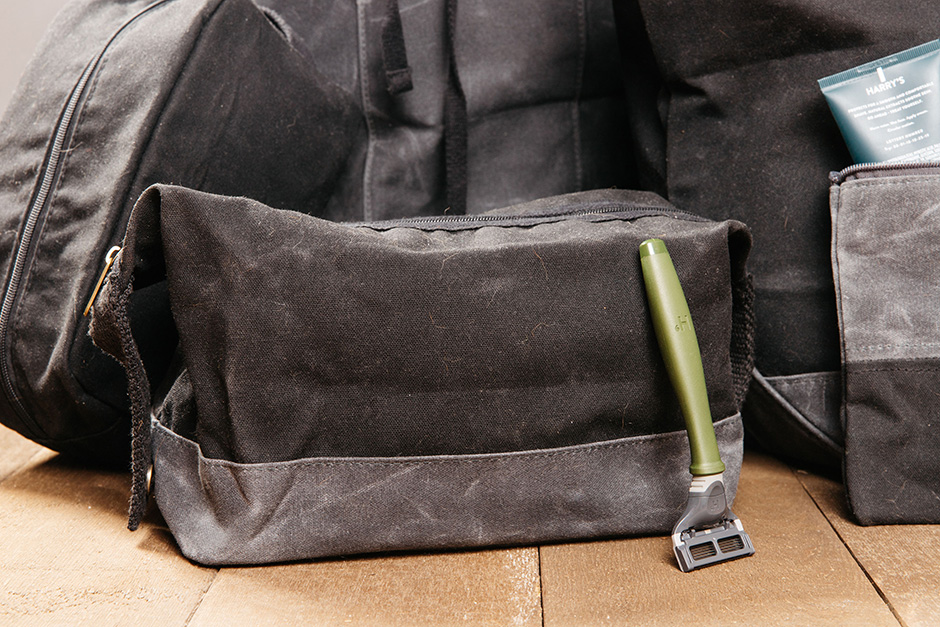 Shop
Dopp Kits
Now!
Weekenders
For weekend and holiday trips home, a weekender is crucial. We have many styles within our inventory, but the
Motion Weekender
is a fantastic choice for college students. This trendy polyester duffel bag is artfully designed, complete with a shoe compartment and detachable, adjustable shoulder strap for easy transport. It is available in a range of colors, including gray, black, and olive green.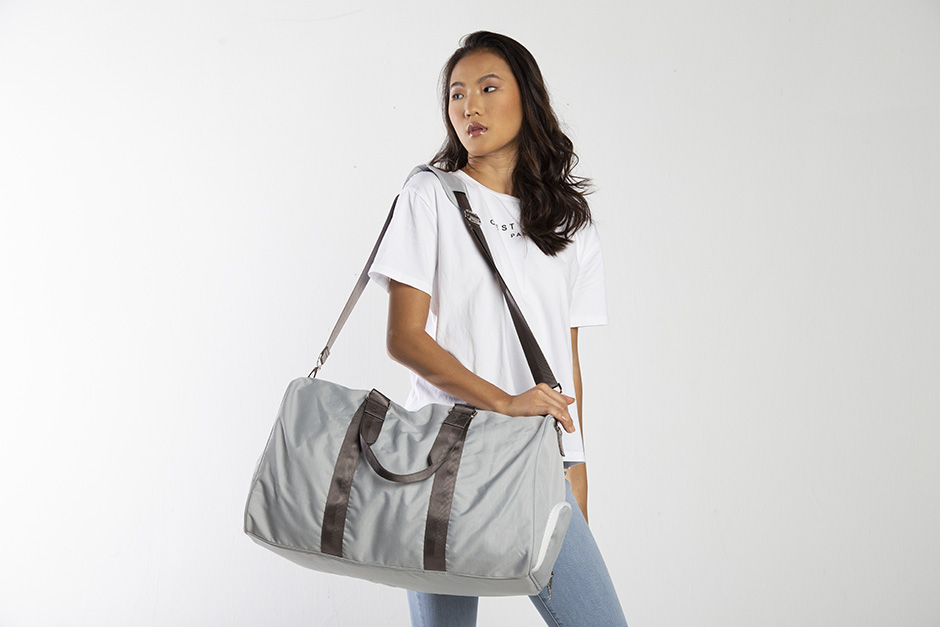 Explore
Motion Weekenders
Today!
Small Lunch Cooler
Even though there are dining halls at the ready, a
small lunch cooler
can be a very useful item to have on hand. These high quality blanks with various colored trim are perfect for picnics with friends and tailgating before football games. Whether you choose to go with your school colors or your favorite color, CB Station has any color you could ask for. The available color options are gray, black, natural canvas, hot pink, turquoise, royal blue, red, coral, emerald green, and camo. It's designed with a zipper closure at the top as well as an outside pocket at the front to hold essentials such as your phone and wallet.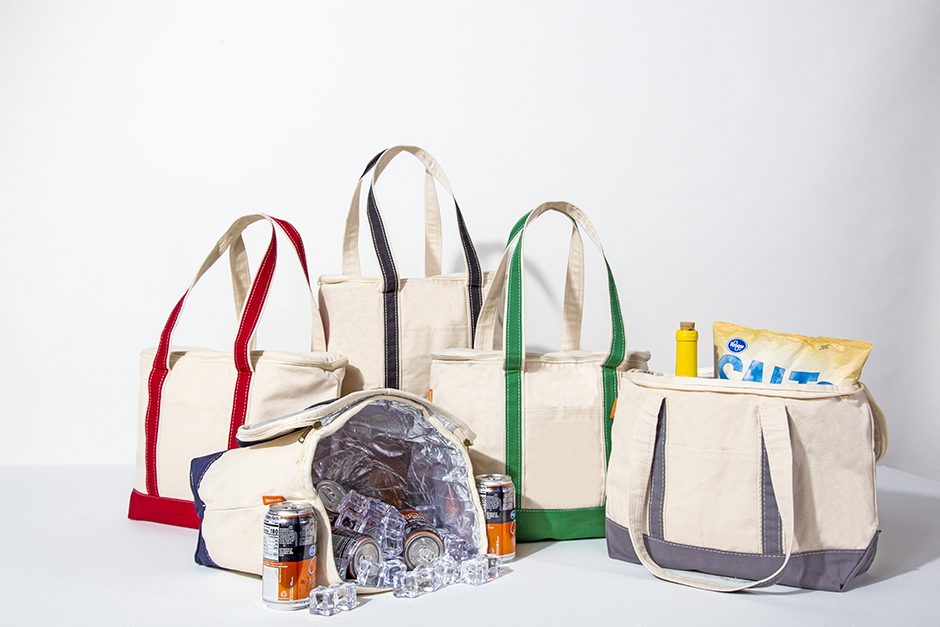 Personalize Your
Lunch Cooler
Today!
Boat Totes
Last but certainly not least is the quintessential canvas
boat tote
. This tote is a classic for a reason! There are a few sizes to choose from, the
24 oz large boat tote
,
24 oz medium boat tote
, and the
mini boat tote
. It comes in an array of colors and fits all the essentials, from laptops to textbooks and study supplies. Boat totes are a great catch-all bag. All you need to do is select a trim color, personalize it with a monogram, word, or icon, and strut your stuff on campus!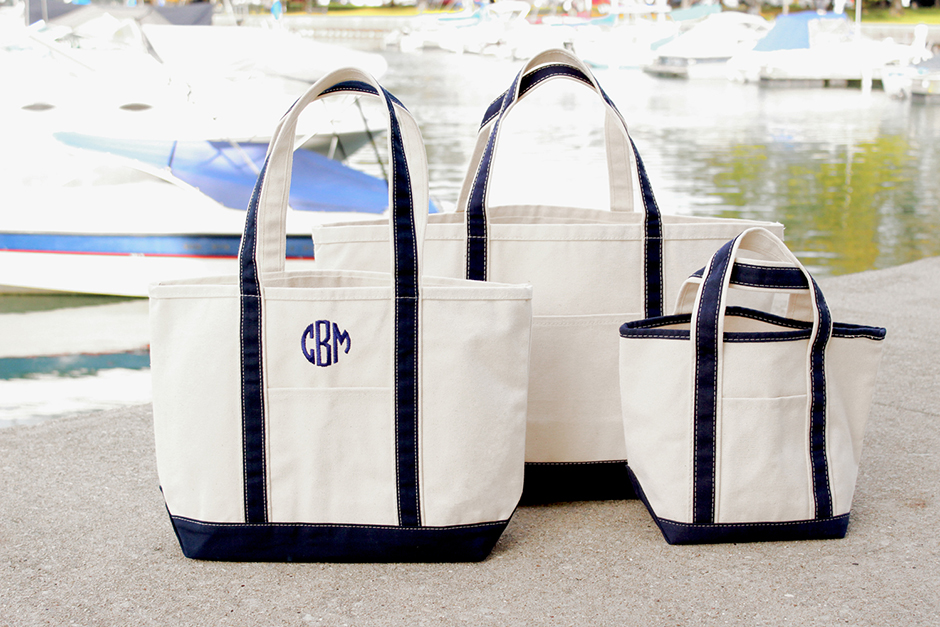 Explore All
Boat Totes
!