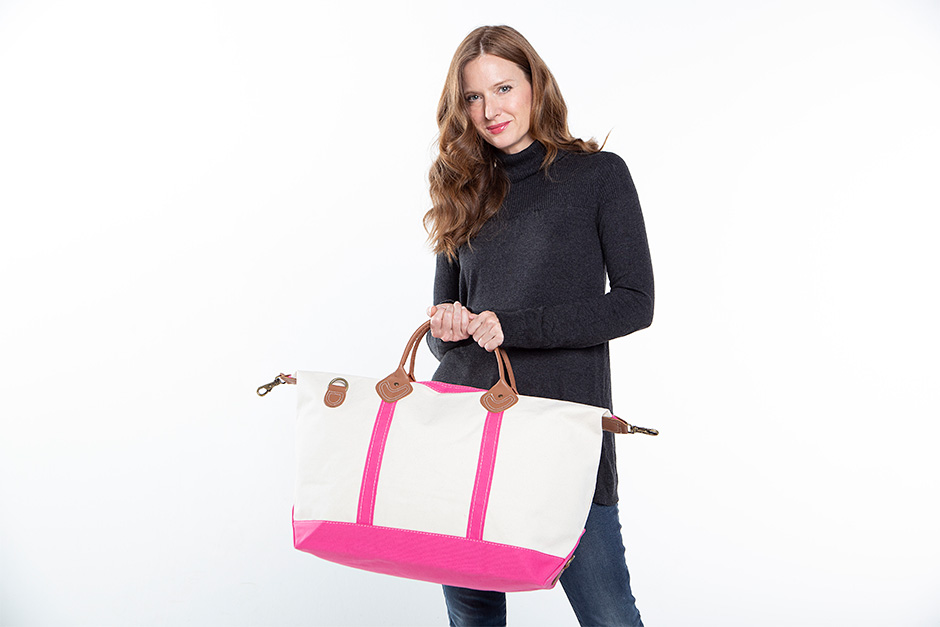 Graduation Gifts That Will Last a Lifetime
Graduation season is right around the corner, and we have the latest essentials to send them off to campus in style! From doing their own laundry to weekend trips and planning their own meals, there is a lot to prepare them for before they arrive on campus. This list of classic and sustainably crafted canvas products will help you do just that!
Canvas Laundry Hamper Tote
Organization is key when it comes to living in a dorm room, and of course, this extends to dirty laundry. A personalized laundry tote is a cute addition to any dorm and comes in a variety of colors, from classics like black and gray to more colorful options like hot pink and navy blue. The chic color blocked design is complete with two handles for convenient transport to the laundry room. It is constructed of a heavy weight canvas, 18 ounces to be specific and is incredibly durable. The open top design allows them to just toss in their dirty clothes and then seamlessly load the washing machine when it is time to do a load.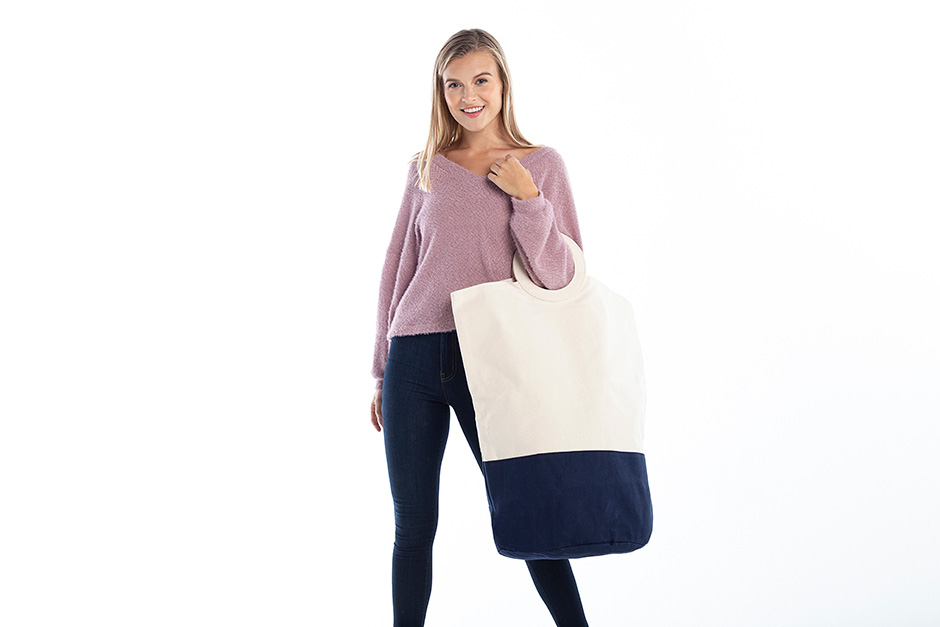 Waxed Canvas Laundry Duffel
The waxed canvas laundry duffel is a great, more masculine choice than the traditional canvas laundry hamper tote. It is available in a range of trendy neutral shades, including black, slate, and brown. Designed with a drawstring closure and cotton webbed handle, this laundry duffel makes transporting dirty clothes to the laundry room super easy and keeps loose articles of clothing from falling out in the process! Plus, there are interior and exterior pockets to store laundry sheets or a spare detergent pod in a chic contrasting trim.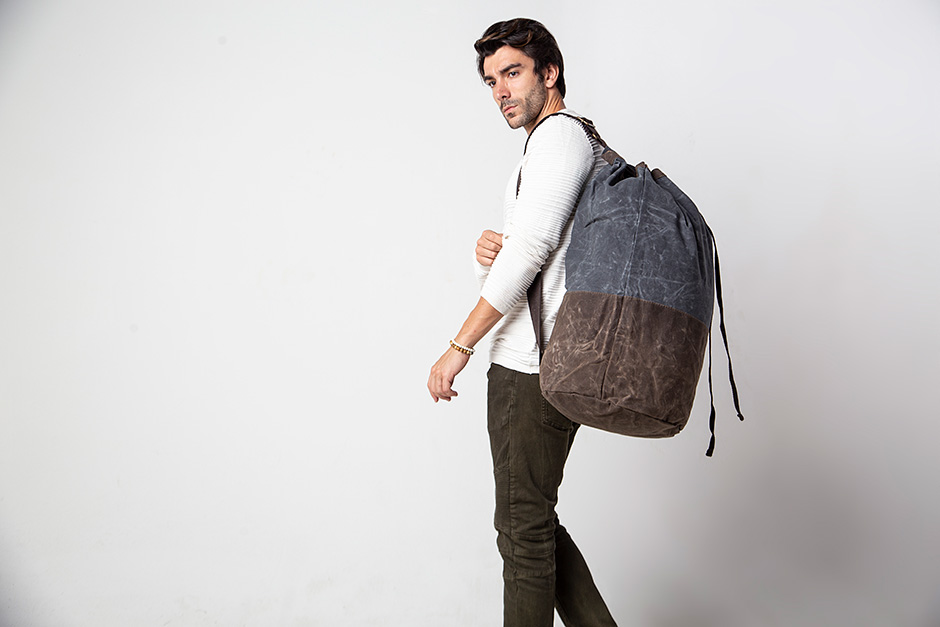 Waxed Canvas Dopp Kit
As far as toiletries are concerned, a dopp kit is essential. Our waxed dopp kit is available in a stunning neutral color palette and its vintage two-tone look makes it a super sophisticated choice! This matches perfectly with the waxed laundry duffel and is incredibly convenient for carrying shower and skincare products back and forth from the community-style bathrooms. The waxed dopp kit is available in the following chic colors: black, mustard yellow, slate, khaki, brown, and olive. It has been designed with a top zip closure, a cotton webbed handle, and gray striped lined interior for easy clean-up if any unexpected spills occur!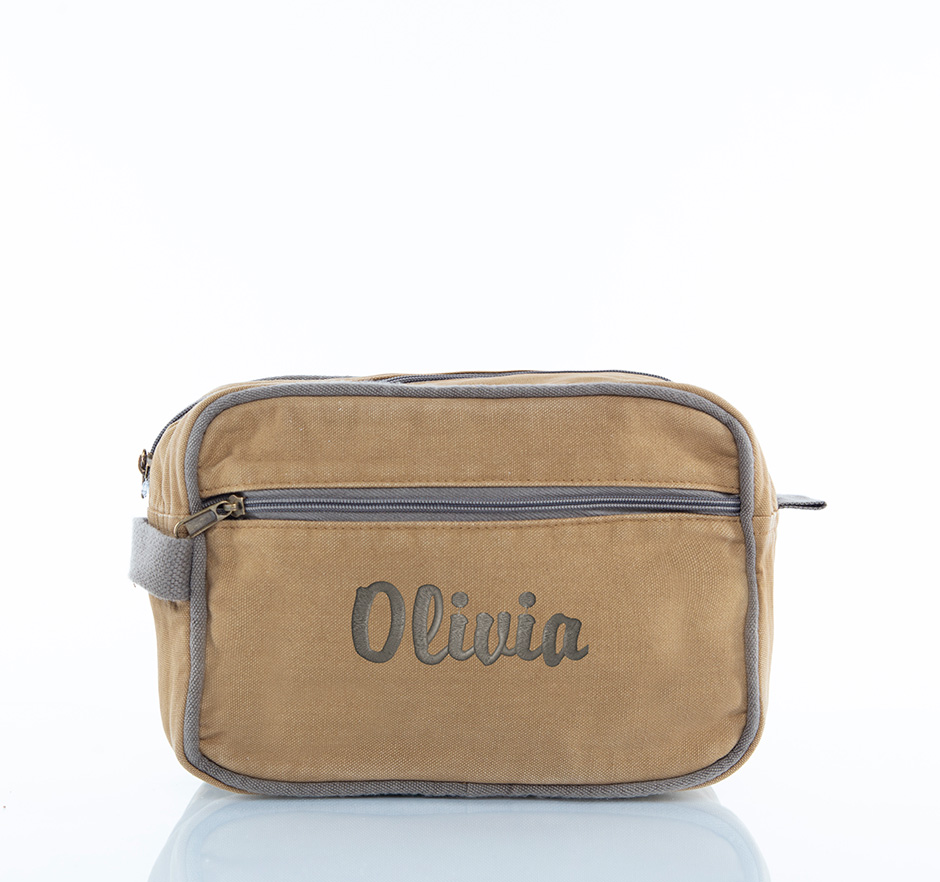 Dopp Kit
Another great option is the classic canvas dopp kit. It serves the same essential purpose as the waxed dopp kit, but has a lovely satin lining, and is available in assorted colors from hot pink to navy! It also features a top zip closure to keep your items safely inside, as well as a cotton webbed handle for easy transport. The dopp kit is also comes in handy for traveling, as it is super easy to just throw in a duffel bag and go!
Canvas Storage Tub
Storage is a huge factor to consider when moving into a dorm room. There is limited space, and it is being shared with another person. To keep all their belongings nice and organized, but still easily accessible, canvas storage tubs are key! For anything from shoes to snacks, these storage tubs will keep it all organized in style. They are available in a range of colors and styles, from classic natural canvas with canvas handles to color blocked canvas with genuine leather handles. No matter their style, there is something to suit them!
Weekender
Another terrific graduation gift idea is a classic duffel bag, which we call the weekender that they can take with them on quick weekend trips, spring break excursions, or just to pop home for school breaks! This durable travel bag is available in a range of colors including natural canvas with hot pink, black, gray, navy, coral, royal blue, green, brown, and red trim, as well as an all-black option. The weekender features a top zip closure with leather accent pulls, elegant leather handles, and a removable shoulder strap that is attached via chic brass rings. These high-quality blanks can be personalized with a monogram, logo, or icon to add an extra bit of flair to the item!
Waxed Canvas Weekender
If they are more interested in a vintage or more gender-neutral aesthetic, the waxed canvas weekender will be right up their alley! Plus, it matches perfectly with the other waxed canvas products such as the waxed canvas dopp kit and laundry duffel. It is available in all sophisticated colors including black, mustard yellow, olive, slate, and olive. The waxed canvas line embodies vintage sophistication. It has the same features as the traditional canvas weekender, leather handles, brass clips for removable shoulder strap, internal pocket with zipper closure, zip closure for the entire bag. It is the perfect size for weekend trips and things like fall break and spring break, as it carries all their essentials in style!
Waxed Canvas Shoe Bag
To round out this list, the waxed canvas shoe bag is a fantastic addition to any graduates' travel essentials. It is the perfect travel companion to a waxed canvas duffel, as it keeps dirty shoes away from the clean clothes in their duffel. It is available in three stunning neutral shades: slate, olive, and khaki. The waxed canvas shoe bag features a classic zipper closure, grip handle for easy access, webbed cotton zipper pull handle, and self-constructed interior lining.
Any of these essentials will make incredibly thoughtful and practical graduation gifts. It will prepare them for moving onto campus and help them organize their belongings as well as assist with their everyday chores. Personalization takes these items to the next level and is an easy identifier when traveling. You truly cannot go wrong with monogramming a college gift like the ones on this list!
Visit our website to check out all our beautiful canvas products to get more graduation gift ideas for your favorite graduates!