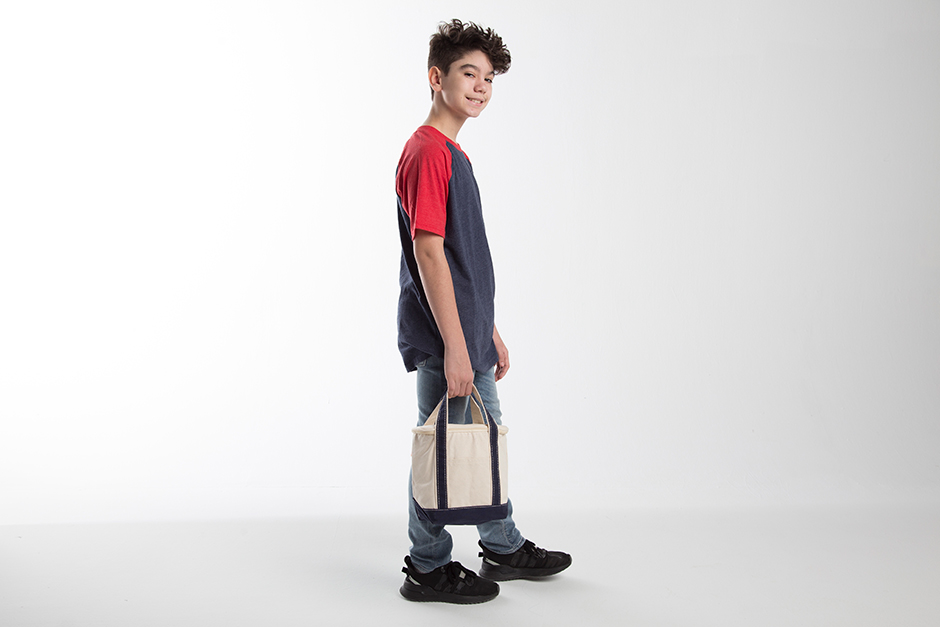 Back to School and Normal Life Essentials
Due to the introduction of COVID-19 vaccines, as well as pure necessity, many schools and office buildings are returning to in-person learning and working. It is vital that you have all of the essentials you need and that they are easily accessible.
Our bags are made of high-quality canvas and are just what you need for heading back to school or work! However, these bags aren't just useful, they are also super cute. We'll be highlighting three essential bags that you cannot go wrong with: the Motion Backpack, the Handy Open-top Tote, and of course, the Small Lunch Cooler.
Motion Backpack
Our Motion Multipurpose Backpack is perfect for carrying school books, work supplies, even your work devices to and from your home or dorm room. The dimensions of this backpack, 16.5" H x 11.8" W x 7.1" D, allow plenty of room for textbooks, binders, laptops, or anything else you are required to have with you. With the padded shoulder straps and lightweight canvas material, the backpack only weighs 2.05 pounds, ensure that carrying the bag is a comfortable and effortless experience. The inside of the bag is lined with a water-resistant, striped fabric that keeps your belongings safe and dry. Furthermore, the bag is outfitted with several pockets for easy storage of almost anything! The backpack is available in four colors: black, gray, olive, and blush, so there is sure to be a color that suits your personal style and preferences. Go a step further with our personalization option, where you can choose to have your name, monogram, company logo, or company name embroidered onto the exterior of your backpack.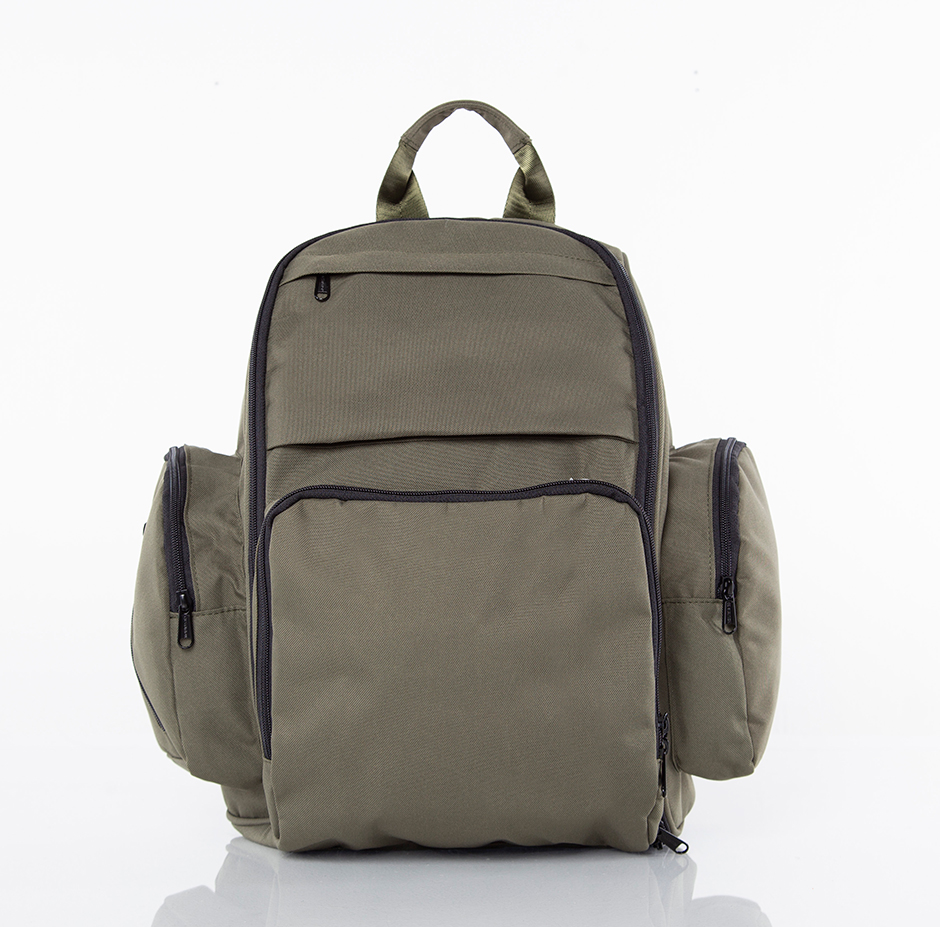 Handy Open-top Tote
Everyone needs an open-top tote bag that is ready to grab and go! Our open-top canvas tote is light as a feather, only weighing a total of 1.40 pounds, and with dimensions of 9.5" H x 13.5" W x 5.5" D is plenty roomy to carry around daily essentials. There is also a pocket on the outside of the tote bag, which is perfect to throw your phone in on the go. This canvas tote is the perfect airport carry-on bag, fashionable school bag, or work bag. All of the totes are a natural canvas color except one, but you have several color options for the canvas handle, including black, gray, navy, red, violet, orange, hot pink, emerald, baby blue, coral, turquoise, yellow, grass green, royal blue, and gray with violet handles. There is sure to be a color that you love within all of those beautiful options, plus you have the opportunity to personalize it with your name or company name!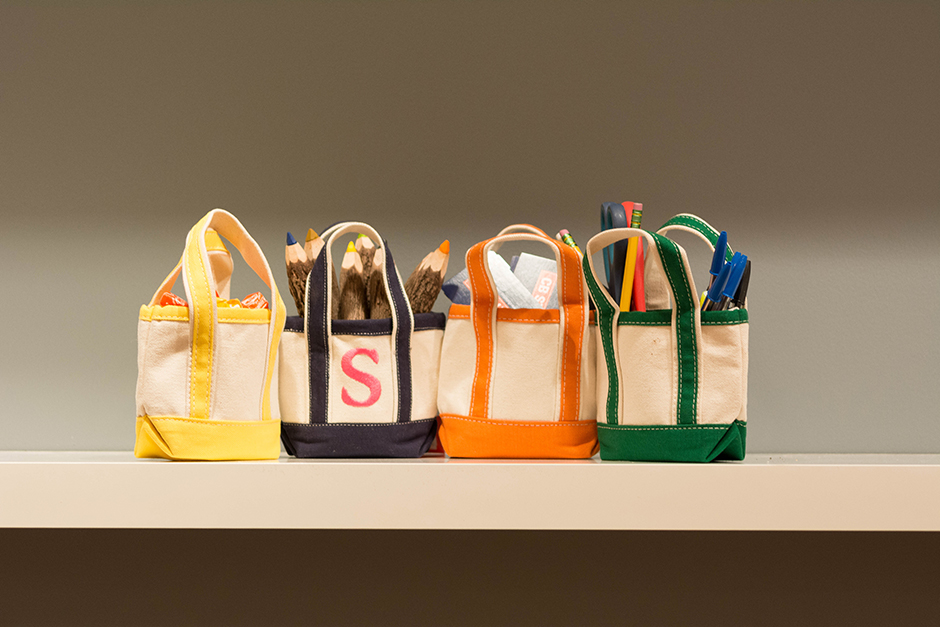 Small Lunch Cooler
Don't skip lunch, instead use our small lunch cooler to keep your food cool and make transportation to work, school, or wherever you need to go, painless! This 12 oz canvas lunch tote is 9.5" H x 13.5" W x 5.5" D, and only 1.35 pounds. To ensure that your food is secure and to prevent leaking, there is a top-zipper closure as well as an insulated cooler lining. There is also an exterior pocket if you need to throw in your phone or keys to take to the break room! As for color options, there are many to choose from. Similar to our open-top tote, all of the small lunch coolers (besides one) are a natural canvas color with a contrasting colored strap. The colors you have available to choose from for the straps of the small lunch cooler are black, gray, navy, red, hot pink, emerald, coral, turquoise, royal blue, and modern camo. These lunch coolers can also be customized like the rest of the products mentioned above.
Be Ready to Rock and Roll
These three bags are essential to have this year as you take on a new school year and go back to in-person working environments. Make sure you are ready to go with one, or all, of these high-quality canvas products!