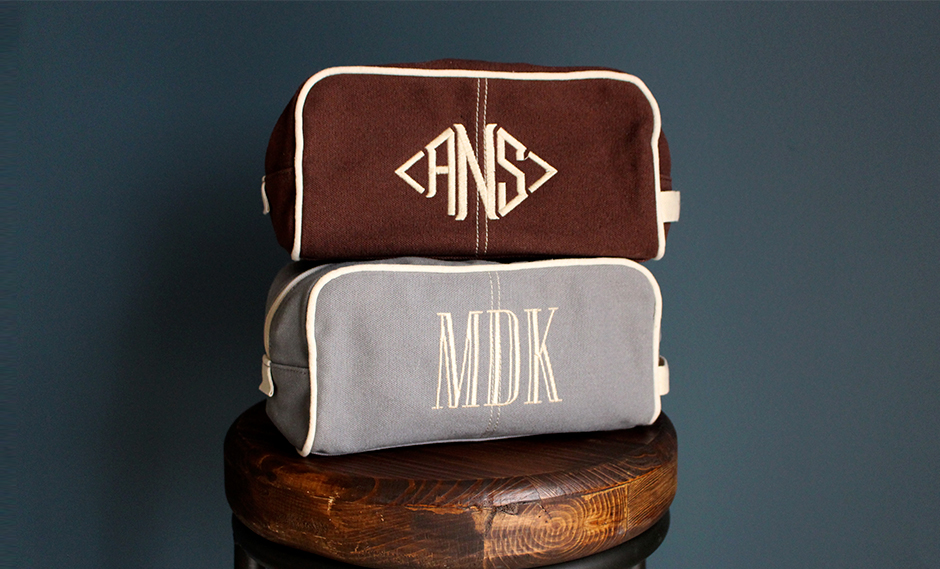 Why Everyone Needs a Personalized Dopp Kit
We're of the opinion that everyone should have a personalized dopp kit or travel kit. Not only does customizing it lend an air of class and elegance to everyday traveling gear, it's pretty useful if something ever gets lost - after all, it becomes one-of-a-kind once it's personalized! Having said that, not everyone knows what a dopp kit is, let alone what the difference between a dopp kit and a travel kit is, so let's break it down:
Personalized Dopp Kit vs. Travel Kits
When you get down to it, there is really zero difference between a dopp kit and a travel kit. So why the different names? It all goes back to a man named Charles Doppelt whose company, in the early 1900s, created the leather "Dopp Kit" toiletry bag. The bag became a staple and was even handed out to soldiers in WWI and WWII. It was during the second world war that the name "dopp kit" and "travel kit" became interchangeable. From that point on, these kits were synonymous with travel.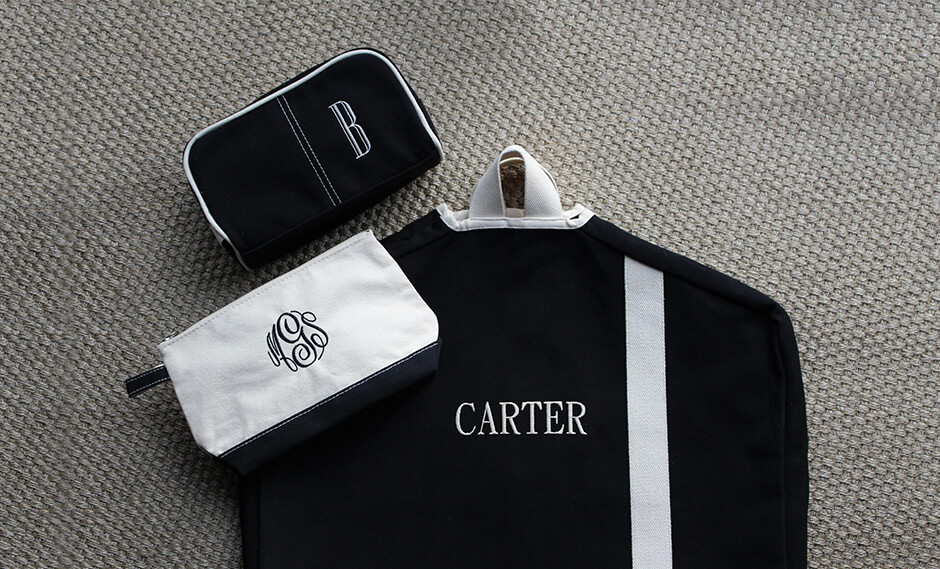 Why do Stores Love to Carry Dopp Kits?
Dopp kits and travel kits are easy add-ons when selling travel gear, even short-term travel gear like weekenders. They're also popular with regular gym goers. Basically if there's a chance someone has to go from point A to point B and will need to use some grooming supplies at any point during that trip, they're going to need a dopp kit or travel kit. Such a personal item lends itself well to stores that like to customize or personalize wholesale blanks.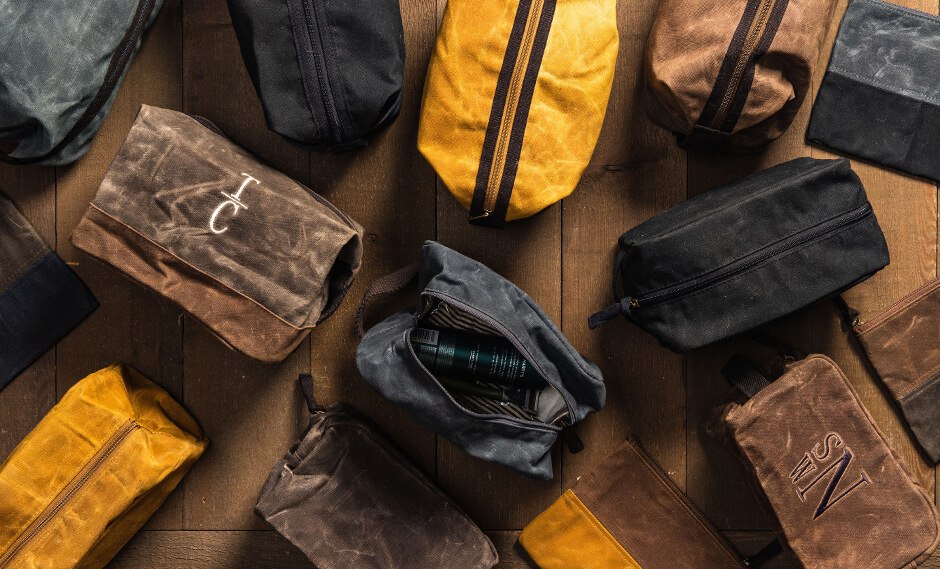 How to Best Pack a Travel Kit / Dopp Kit?
Packing a travel kit / dopp kit doesn't have to be a stressful chore. You really only need to consider how long you'll be on the road and what kind of grooming you'll need to do while out. These kits are usually pretty roomy, so bring the shampoo and conditioner, the shaving gear, and all the other essentials you think you'll need. 
Dopp Kits and Travel Kits to Carry in Your Store
We're going to take a quick look at the most popular kits we sell, as well as a couple of new ones we think you're really going to love.
The Original CB Station Canvas Dopp Kit
This was the first dopp kit we created when we decided to expand beyond tote bags into travel gear. Each
canvas dopp kit
comes in a solid color with contrast piping in natural for a simple but high quality look and feel. Make it
a personalized dopp kit
with a simple monogram or some embroidery.
Waxed Canvas Dopp Kit
Easily one of our most sophisticated-looking kits, these
waxed canvas dopp kits
have a two-tone look and sides that unsnap to make it easier to handle. The waxed canvas brings a vintage, rustic look that customers find appealing, and it is a snap to personalize.
Camo Travel Kit
The canvas
camo travel kit
is one of our newer options. Using a similar body design as our original dopp kit, this kit is slightly bigger and roomier and comes in both a classic camo print or a modern camo print.
Jute Travel Kit
Another newer option that customers are loving, is our
jute travel kit
. With two zippered openings, leather pulls, and solid colors that range from jewel-toned to pastel, this travel kit is one of the larger ones we carry. Made from jute cotton, this fabric is more texturized than canvas and carries a natural look that is popular right now.
Waxed Canvas Travel Kit
With an overall design that is more simple than its cousin, the waxed canvas dopp kit, this
waxed canvas travel kit
comes in solid colors with a single webbed cotton handle. The rustic, vintage look is still there and this kit will pair well with any of our waxed canvas weekender bags.
Make
CB Station
your one stop shop for wholesale blanks like dopp and travel kits. No matter who your customer base is, we carry versatile and durable products that are sure to fit your shop's needs.