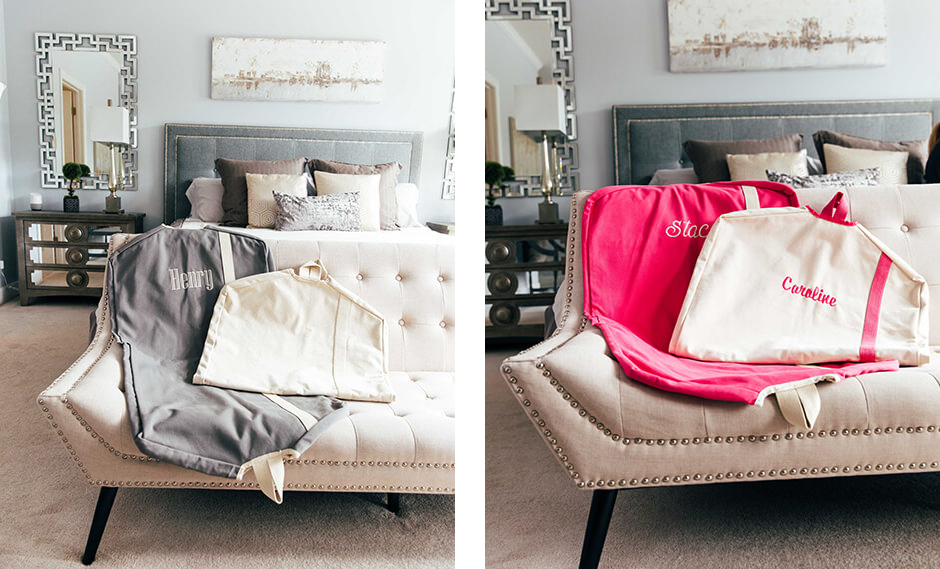 Why are Personalized Garment Bags so Popular
The garment bag, a longtime staple of the travel industry, hasn't changed too terribly much since its inception. It's still the trusty, foldable bag you can use to hang a suit or a dress in on your way to your next destination. So what is it about personalized garment bags that make them so popular?
First, let's talk about the basics: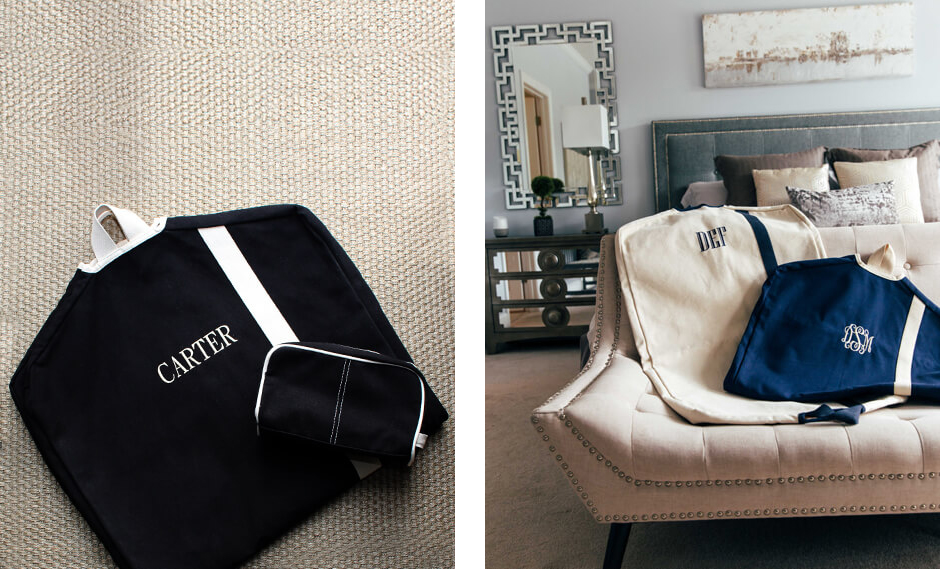 What is a garment bag used for?
A garment bag is used for carrying, protecting, and storing clothes that a consumer is wanting to stay relatively wrinkle-free. They are primarily used while traveling - as carry-on luggage on a flight, or hanging from a roof handle in a car on a road trip.
Garment bags range anywhere from 3 ½ feet to 4 feet tall, have a long zipper up the middle of the bag, and always have a hole at the top where hanger-heads can peak out. More often than not garment bags will come with pockets for storing shoes, toiletries, and other small to medium essential items.
Should I keep my suit in a garment bag?
Yes! These handy bags are used for everything from carrying nice clothes like suits and dresses, to doubling as an overnight bag in a pinch. But it's really their reputation for keeping clothes wrinkle-free that has consumers coming back again and again. Outside of travel purposes, garment bags are sometimes used to store clothes longer term so that they remain dust-free, moth-free, and keep their color longer.
What is the best garment bag?
We think canvas and waxed canvas materials make for the best bags. Not only does the material put up well with a lot of use, the heavier weight of the material ensures that fewer parts of clothing will fold and therefore wrinkle. Beyond that, we're pretty partial to the bags we sell because not only do they look classy, they can be personalized with a logo or monogram as well.
Embroidered garment bags
Customized garment bags are so popular because of the personalization that goes into them. They are perfect for any major gift-giving occasion like holidays, birthdays, weddings, anniversaries, graduation and more. When ordered alongside other travel-set pieces, they make for a unique, stand-out collection that you can take just about anywhere you go.
Learn more about the canvas and waxed canvas garment bags we carry by clicking here. Follow CB Station on Linkedin and Facebook to stay up to date on all the latest news!