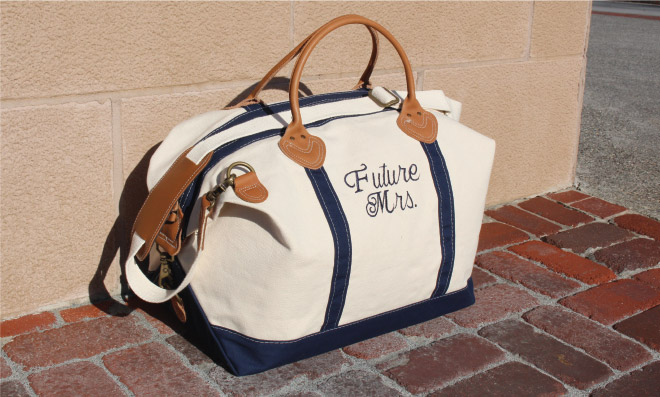 What is a Weekender Bag?
The term "weekender" is used to define a travel bag designed to hold just enough clothing, essential toiletries, and anything else you may need for a long weekend trip. The design of weekender bag is constructed considering both carrying capacity and style. Most commonly, it is a roughly rectangular, soft-sided bag that unzips across the top's full width, and usually featuring both a shoulder strap and briefcase-style handles. A
weekender bag
generally qualifies as a standard carry-on luggage size for commercial flights.
Why Use a Weekender Bag?
Whether you're driving, traveling by train, or flying, sometimes a weekender bag is really all the luggage you need. While we can be tempted to over-pack for even a two-day trip, consider leaving the weight at home and opt for just the right-sized weekender companion, after all, when it comes to traveling less is definitely more. It's more elegant and "grown-up" than a backpack. The weekender bag is best used as your upgrade for the everyday backpack or athletic style duffel bag. A standard backpack is great for carrying books and supplies to and from school on a day to day basis, but let's face it - when you're flying home from college or traveling for work, a backpack seems impractical for walking around the airport or a big city.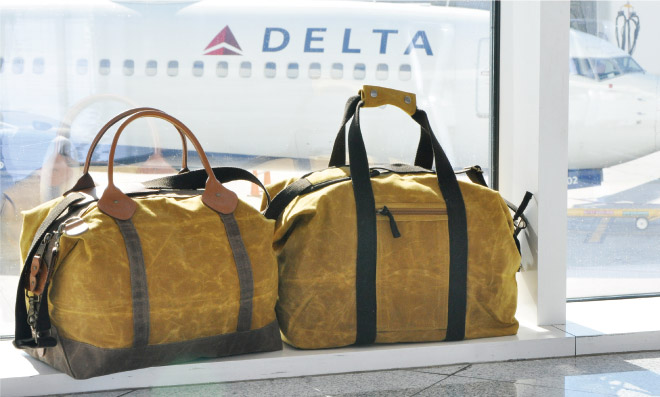 Who is the Weekender Bag For?
Depending upon the look and color, weekender bags really are for both men and women. Some styles may appeal more to men, while women prefer different shapes or colors, but all in all it is not a gender specific bag. Consider the bag's use when making a decision on which weekender might be right for you. If you're taking it through airport security or on frequent camping trips, darker solid dyed colors might appeal to you over a natural canvas product, however if you're just packing up some things to go to your lake house for the weekend, you may opt for a more stylish print or bold color.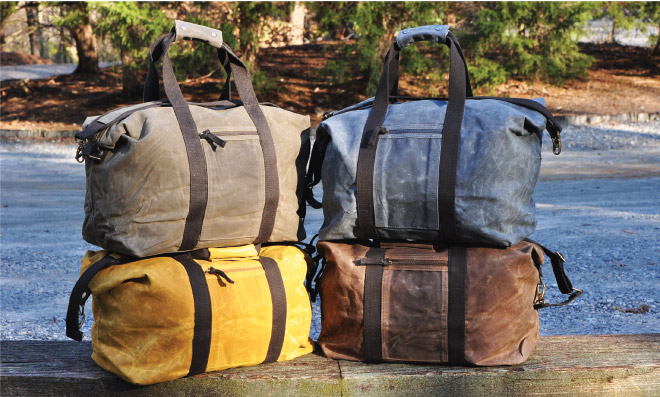 Things to Look for in a Weekender Bag:
Material - You will want a tough weekender bag that can withstand ongoing wear-and-tear without looking overused. Heavyweight canvas or waxed canvas will make for the best exterior. Leather handles and accents may add a more stylish appeal but also adds to the longevity of use as well.
Quality & Construction - Pay close attention to the quality of the stitching, the thickness of the leather, the steel used on the zipper. Typically if anything is to break or wear, these three areas are what will fail or cause headaches first – make sure your weekender bag is constructed for prolonged use to avoid replacing it sooner than later.
Capacity & Size - A weekender bag should be large enough to accommodate clothes, standard toiletries and other personal accessories needed for a weekend getaway. Choose your weekender bag considering the right size for what you would normally pack for a two or three day stay away from home. If you're unsure a weekender may work for you, try and lay out what you would normally bring with you, this will give you a rough idea how much space you may need.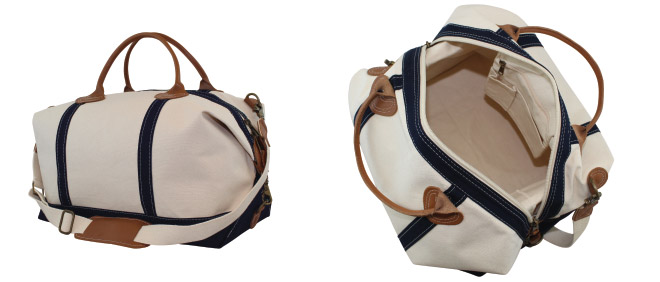 A Closer Look at CB Station's Weekender Bags: