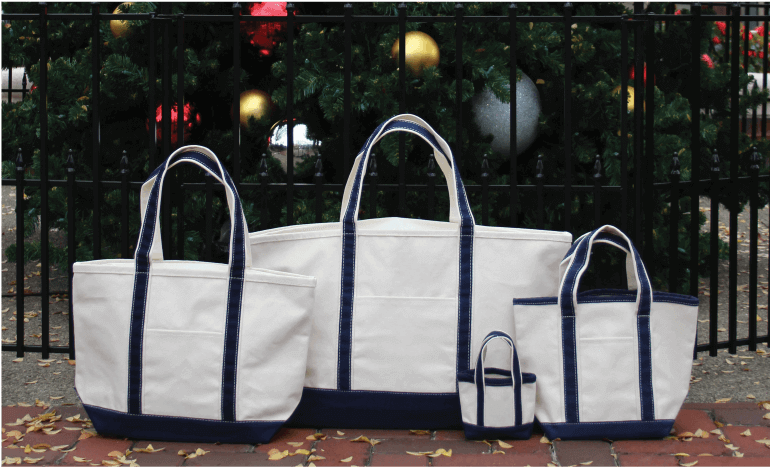 The Ultimate Personalized Christmas Gift Guide for your Shop
No one wants to settle for boring gifts. Stand out from the crowd this season by adding a variety of products with the personal touch of a monogram to your store's holiday display.
The best gifts are those hand picked with the recipient in mind, which is exactly why our large selection of Personalized Christmas gifts are so special. Nothing says "this is a one-of-a-kind gift" quite like a made-to-order, personalized canvas bag or accessory. Each and every one of our products can be personalized with monogrammed initials, an embroidered logo or even screen printing design. Help your customers ensure this year's holiday season is extra special with strong visuals of monogrammed samples placed throughout your shop, customers are sure to see something that "just fits" perfectly for someone on their list. And if "monograms" arene't really your niche – consider getting a custom logo embroidered with local feels (longitude & latitude coordinates, zip codes, area codes, state outlines, or other fitting quotes) that do embody your shop and clientele's essence. There are countless ways to personalize our products, making them extremely versatile gift-giving classics.
Home is Where the Holidays Are
Check out our Cozy Christmas
Bath Towel Sets
& More: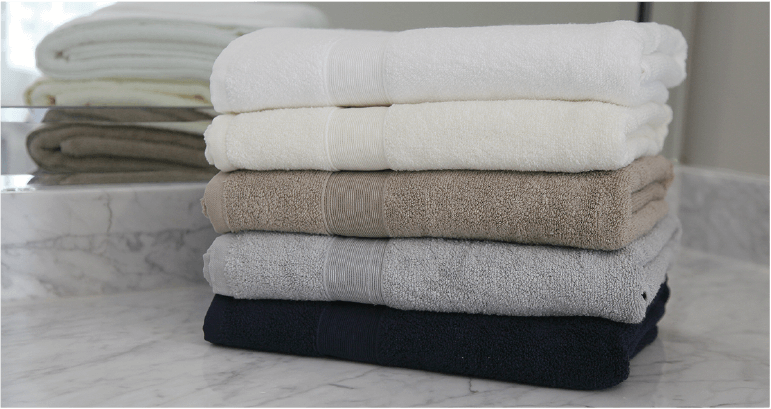 Totes Ready for Christmas
& You can be too with these Best Selling Tote Bag Christmas Gifts!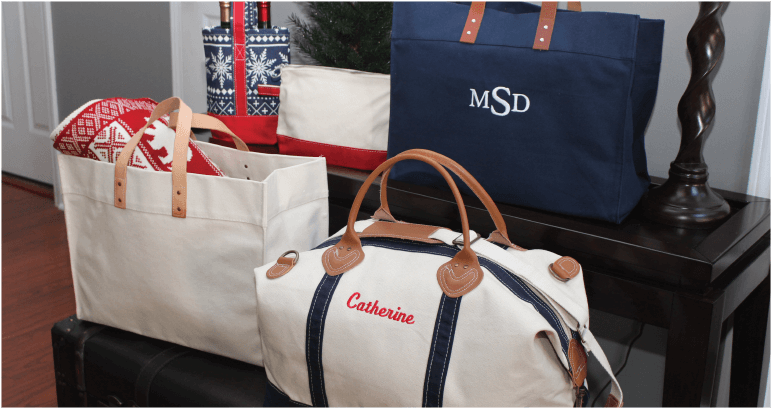 Travel Inspired
Browse our Favorite Travel & Leisure Christmas Gifts: