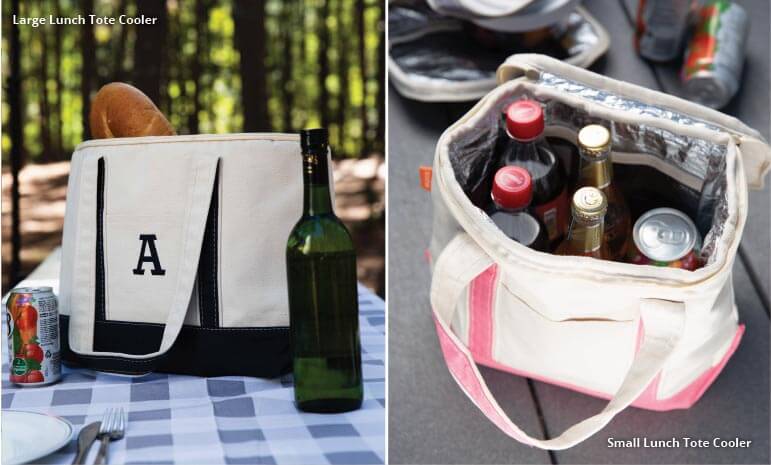 Tips & Tricks to Monogramming our Insulated Lunch Tote Coolers
Ever since we introduced our new Insulated Cooler Lunch Totes, we've gotten a lot of questions on whether or not they could be personalized - and in short, the answer is YES! Stitching out a monogram or logo through the insulated lining of our Cooler Lunch Totes will not compromise the cooling properties of the insulation and unless you plan to fill the bag with loose ice cubes and turn it completely upside down, the water will not penetrate and soak through to the canvas exterior either. As long as you plan to use ice packs or keep your ice in plastic ziploc bags within the bag to keep your food and drinks cool while in use, the stitched monogram placement at the top of your CB Station Cooler Lunch Tote will not disturb the insulation properties or integrity of the bag. So, how do we recommend personalizing our Cooler Lunch Tote collection? It's easy!
Step 1: We start by using a size 75/11 needle, we prefer the GROZ -BECKERT brand.
Step 2: Align the tote on the hoop or chassis and load the bag onto the embroidery machine.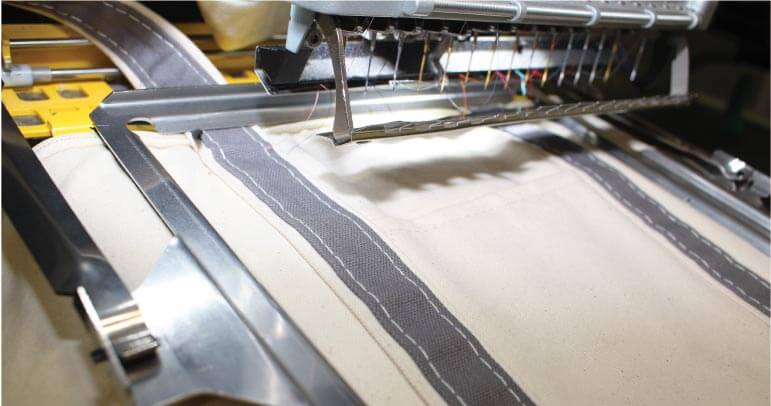 Step 3: Stitch out your design.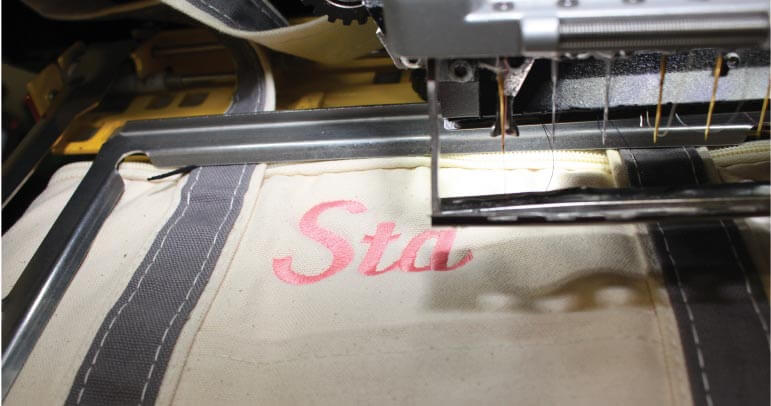 Step 4: Enjoy your beautiful monogram!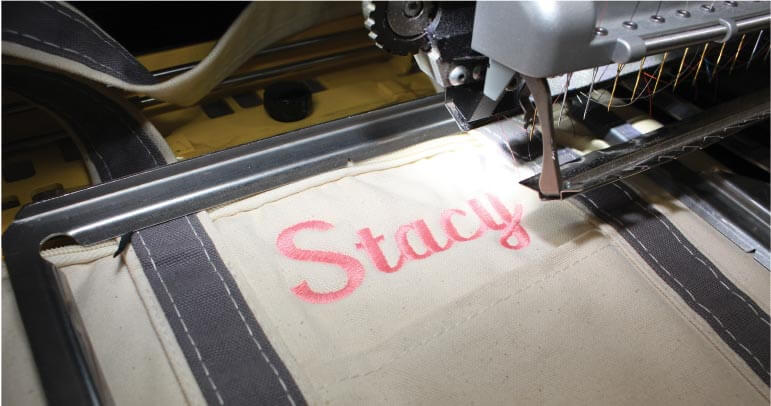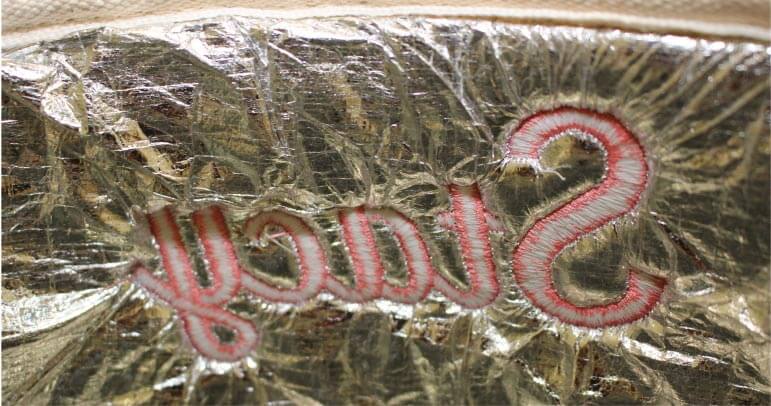 Our Insulated Cooler Lunch Totes come in both Small and Large sizes, but don't let the name fool you these coolers are perfect for corporate gifts, school coaches, fishing trips, family reunions, and picnics too!