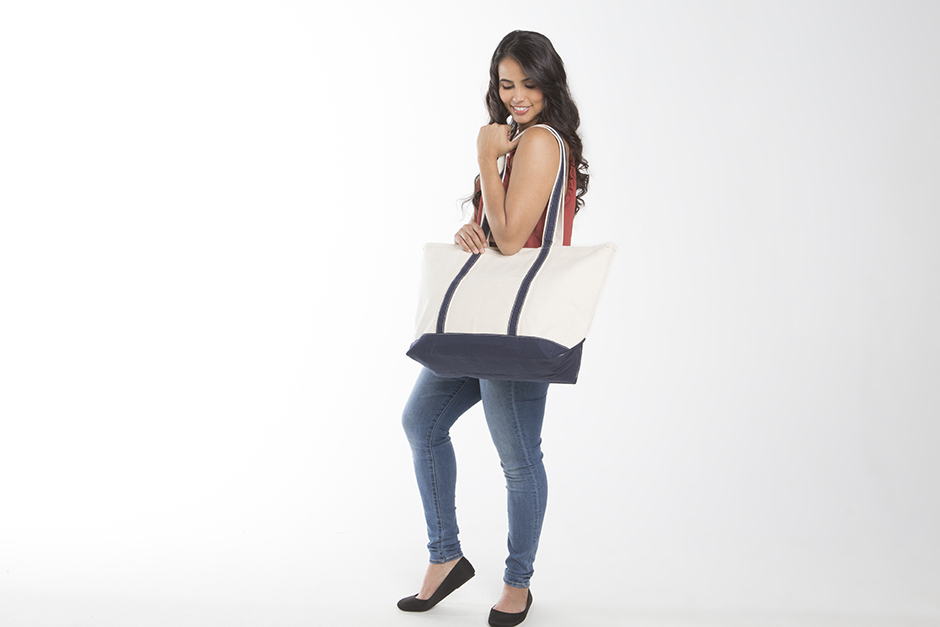 Canvas has a unique ability to persist. The material is fashionable and durable, allowing it to last as long as you own it without worrying about going out of style. We strive to provide you with the highest quality canvas that will last and emphasize your style as long as you have it. Our canvas products include everything from tote bags to pillowcases to aprons so that no matter your need or lifestyle, there is a canvas product that can help you thrive in style. These products aren't just for aesthetic appeal, though. Instead, they are designed to make your life easier, whether by having enough space to carry everything you need comfortably or giving contents extra protection with a zipper. Let's take a look at the functionality of some of our top styles:
24 oz Large Boat Tote
Our
24 oz large tote bag
is made of heavy canvas. It has a flat bottom to keep everything stable, a top zipper to keep everything contained, and internal pockets (with zippers) to keep everything organized! It weighs almost three pounds making it durable and versatile enough for any situation, whether you are heading to the beach or a house party, plus 15" H x 17" W x 7" dimensions to give you plenty of space. In addition to being an excellent all-purpose tote bag, it is highly fashionable! It's essential to look good while being functional. The tote comes in five colors: black, gray, navy, hot pink, and turquoise that are tastefully used as trim on the bottom and canvas handle.
Garment Bag
You can't underestimate how important a
quality garment bag
is. You need the best garment bag to protect your best clothes! They keep your best suit or nicest dress wrinkle-free and ready to wear. Our 20 oz canvas garment bag has 42.5" x 22.5" x 2" dimensions and weighs 3.35 lbs, so it fits up to two garments and is durable enough to keep them protected. Top zip closure and zipper pocket compartments provide additional protection, and the bag is easy to carry with the webbed cotton handle. The garment bag comes in black, natural & navy, natural, gray, navy, natural & hot pink, and red.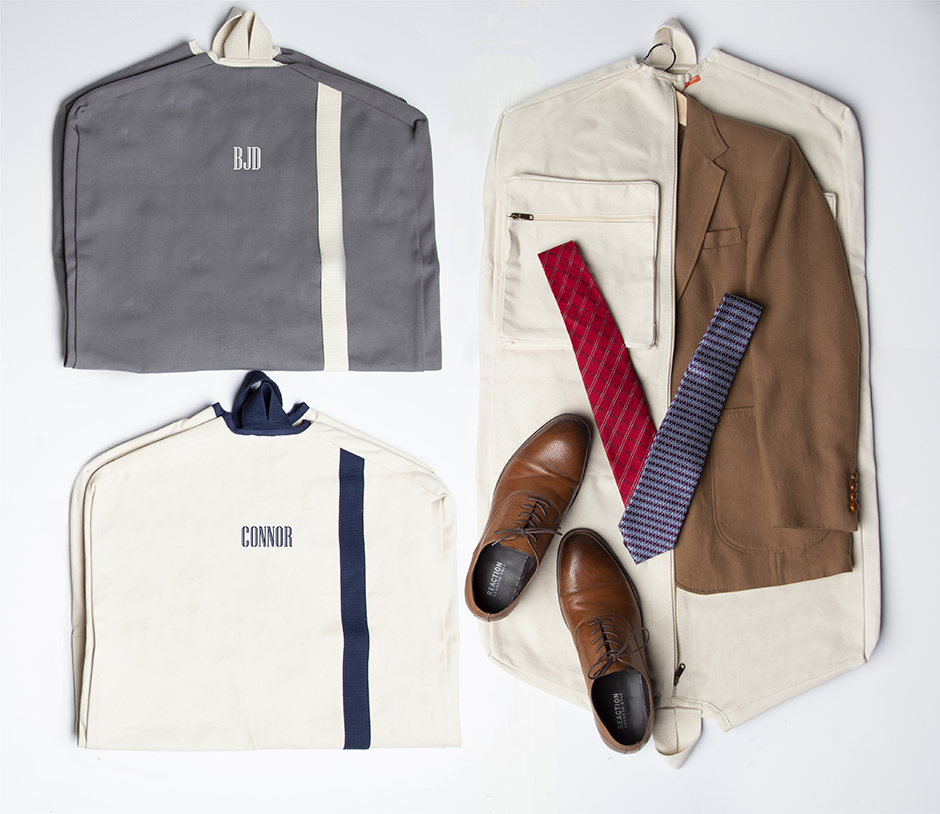 Iconic Apron
Every cook and grill master needs an apron to keep the grease and spills off you. Our
15 oz cotton canvas iconic apron
has 32" x 26" dimensions and weighs 2 lbs. It has an adjustable neck strap and cotton webbed handle waist tie to fit any chief. The
Iconic Apron
comes in gray and natural colors. This apron also had a 7" x 12.25" front pocket to keep anything you need handy. If you have a little helper in the kitchen, this apron comes in a 25" x 19" kids size with a 6" x 10" front pocket, enough room for them to hold onto all the spices you'll need!