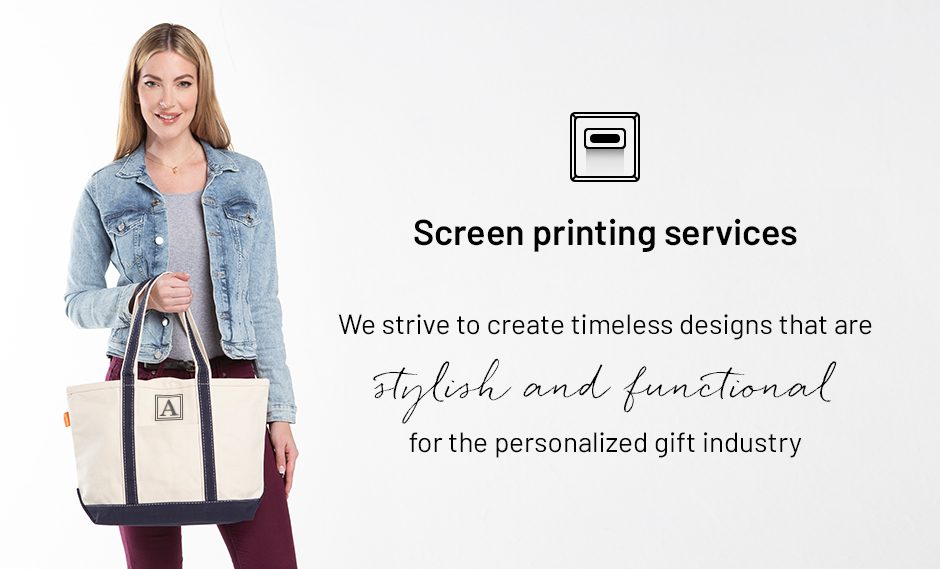 Screen printing is now available through CB Station
Screen printing is at the heart of our services and products we offer at CB Station.
Take your tote bags to a different level by adding custom designs, images, and brand logos on the surface. Screen printing is especially great for those with small or large businesses because it helps you gain the attention of customers with original designs.
Screen printing is an ideal service to use for your merchandise due to it being affordable, durable, and long-lasting, and there are many color and design options to choose from.
If you're wondering if having your items screen printed is beneficial, check out some of these highlights of our service below before getting started!

Cb station screen printing service
What exactly is screen printing? It's exactly like it sounds, we place designs on your product by first printing them on a screen. Our process involves placing the screen on top of the product (like
wholesale tote bags
,
canvas travel bags
, or even
cosmetic bags
) and having the ink spread across the screen to bring your design to life.
Advantages to screen printing:
You can place virtually any design, effect, or detail and recreate it with our screen printing process

The cost of screen printing is less when you order products in bulk

The ink used with screen printing is durable and withstands many wash cycles and wear and tear
10-12 business days turn around
We work to provide a quick turnaround while also providing high-quality designs on your products. Any screen printing on personalized orders will be shipped out within 10 business days of artwork proof approval. 
In order to expedite the method, avoid any errors, and guarantee positive ordering expertise, we have a tendency to extremely encourage all personalised orders to be placed on our website.
Free logo mockups
What exactly is a logo mockup?
It's simply a template you can use to present your logos in a realistic or creative way before designing it on the product surface.
Not sure where to start with your design? We offer free logo mockups and work to craft a custom image that makes your products stand out in the crowd. Simply visit our website and get started with our team of expert designers to bring your vision to life and have it screen printed to perfection. 
100% customer satisfaction guaranteed
At CB Station, we pride ourselves on producing quality products and quality designs that keep customers completely satisfied and coming back for more. We're more than confident that you'll be 100% satisfied with your purchase and experience with our company.
If you own a small business and are looking for creative ways to help market your products and services,
CB Station
can help you. We are skilled in the art of screen printing and work to design distinctive pieces that help your business gain valuable brand recognition, and increase your brand's public exposure!