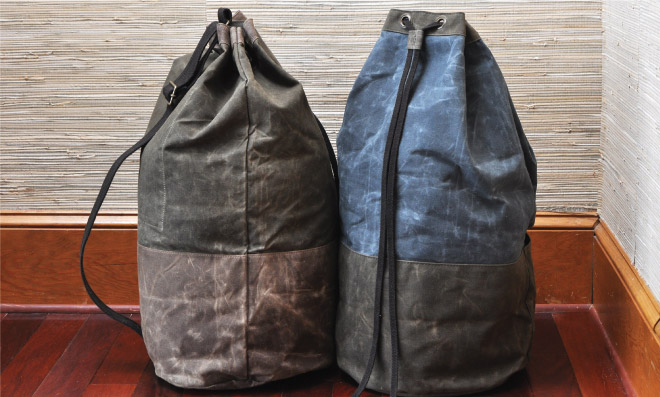 What is a Laundry Duffel?
A Laundry Duffel bag is a convenient way to tote clothing (clean or dirty) from one location to another with ease. Commonly used in a college setting, laundry duffels are a dorm or residence hall necessity, or really useful to anyone who might be making frequent trips to and from the laundromat.
Our canvas laundry duffel is an ideal option because it is equipped with a thick carrying strap that comfortably goes over the shoulder, allowing you to easily carry a large sized duffel full of clothing. It also features an inside pocket and a unique hidden outside pocket for storing items you may need easier access to while traveling with your bag. The laundry duffel is a popular choice for college students over a traditional laundry hamper because it allows you to carry your laundry hands-free instead of relying on side-straps and conveniently features a drawstring closure at the top instead of an open top design.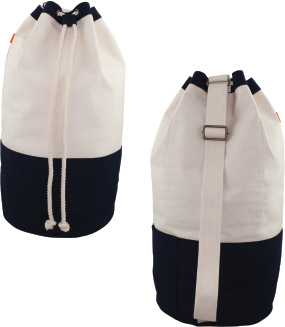 Both Our Natural Canvas with Navy Trim and Solid Waxed Canvas Laundry Duffel Options Make Excellent Graduation Gifts: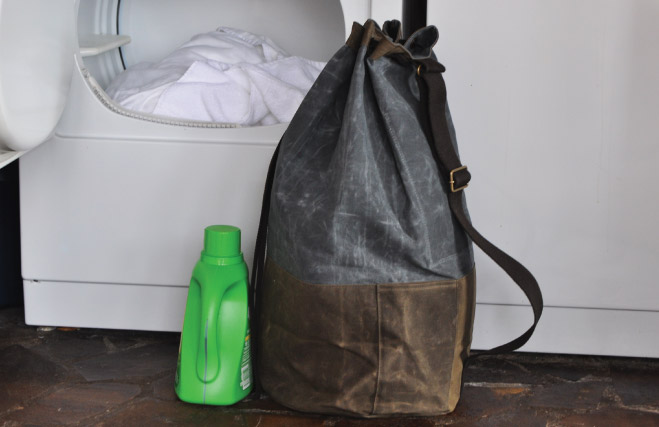 The Olive and Khaki Waxed Canvas Laundry Duffel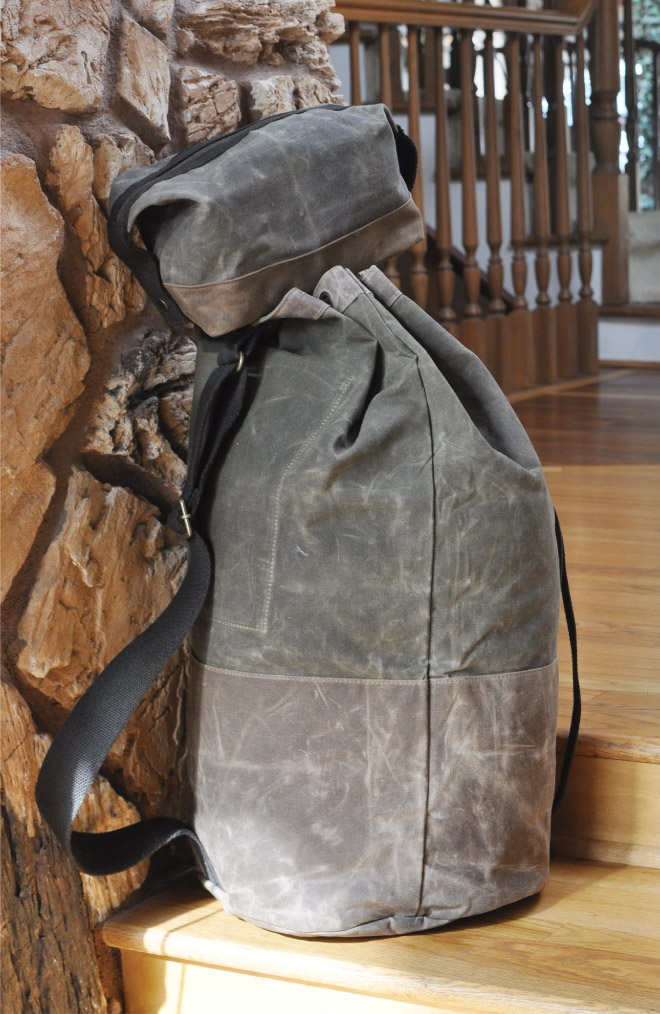 Ready to go! The
Waxed Canvas Laundry Duffel
pictured here with a matching
Topp-Zip Dopp Kit