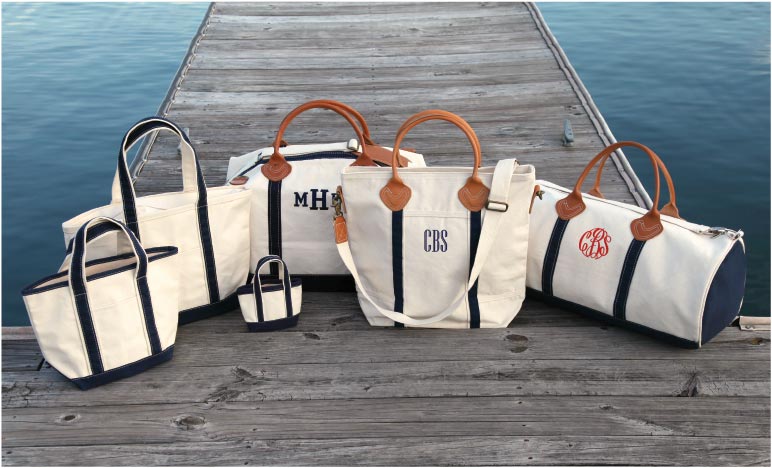 Keep Your Bag Looking Like a Million Bucks*
*Even After a Million Miles!
Cleaning and Maintenance Tips for CB Station Products
"Wow! That's a great-looking bag!"
That's what our customers say when their shiny new CB Station products arrive at their front doors, whether it's a classic garment bag or a trendy weekender. But travel takes its toll! Even if you're just traveling to the kids' school and practice, and especially if you're traveling around the world, it's hard to keep any travel products looking great. What can you do?
Help is here. One of the benefits of our natural canvas bags is that they're easy to maintain and clean. Here are a few tips to keep you traveling in style, even after the miles are piling up.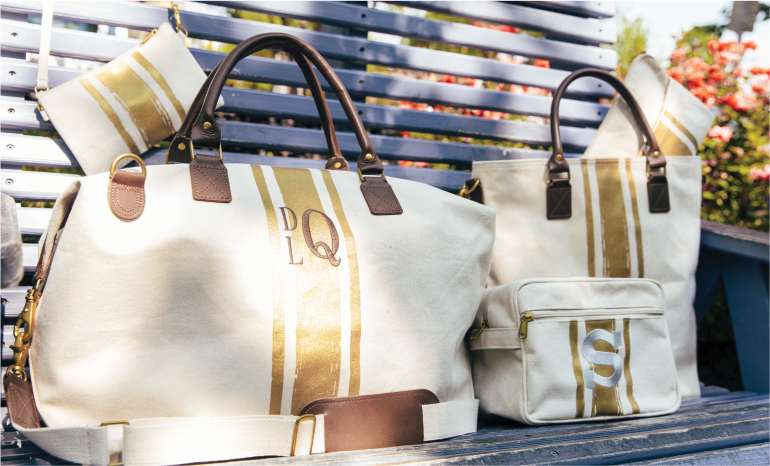 ScotchgardTM - An Ounce of Prevention
The best way to keep your bag looking clean is to stop it from getting dirty in the first place! No, we don't mean you'll have to carry your bag like a precious jewel that can never touch the ground. A little prevention goes a long way.
As soon as you receive your canvas products, be sure to spray them with ScotchgardTM. Using a fabric protector will help avoid water stains and repel dirt and dust. And a ScotchgardTM item is much easier to clean if it should get dirty.
For best results, spray each item every six months, or more often if it gets a lot of wear on an out-of-town trip.
More maintenance tips:
Stuff your bags with tissue paper when they're being stored between trips, and they'll better retain their shape. Don't use newspapers! Newsprint can bleed onto the canvas on the inside of the bag.
Don't forget the inside of the bag! You can clean out the inside by turning it inside out and using a damp white cloth. Use the upholstery or fabric attachment on your vacuum to really get rid of the debris.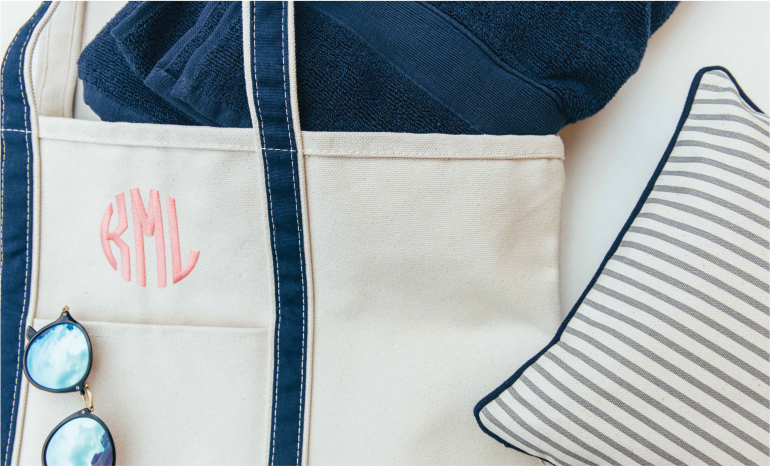 Spot Cleaning
No matter what you do, your bags will probably end up with a stain or spot here and there. The first line of defense is spot cleaning. If you spot clean often, you'll probably avoid more drastic measures to keep your bag looking good.
Here's a good procedure for spot cleaning:
Always use a white cloth. Colored cloths can bleed dye into the canvas, especially if you have to use detergent.
Start with water. Warm water and a soft cloth with firm but careful pressure will remove most spots and some stains. Wring excess water out of your cloth before beginning.
Be careful of monograms and screen printing. It's best to clean around them if possible – monograms can bleed, and you may damage screen prints with vigorous scrubbing.
If the stain persists, add a few drops of dish detergent to a bowl of water and try again with your white cloth. Use a half-teaspoon of detergent in a cup of water.
If the detergent and cloth don't work, try using a toothbrush with your detergent solution. Again, firm but careful strokes will get into the canvas without damaging it.
Be sure to rinse thoroughly after using detergent. Use cold water to rinse. If you're cleaning a small area, you can probably rinse sufficiently by using a white cloth. If it's a larger area, you can submerge the bag in a basin of cool water. Do NOT submerge the bag if parts of it are leather!
If the bag has been submerged, let it air-dry. It's best to hang the bag on a clothesline to help keep the shape.
In most cases, spot-cleaning will handle whatever the world throws at your bag. But if not . . .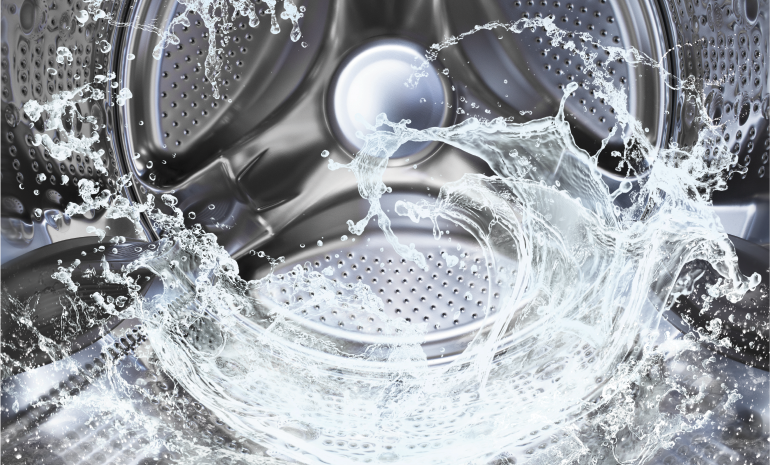 Machine Washing
Your tag probably says, "Spot Clean Only," and that's good advice. But sometimes spot cleaning won't return your bag to it's lovely clean state. So yes, you can put it in the washing machine, but you have to be sure to use the right procedures to keep the shape and colors of the bag.
Do NOT put your bag in the washing machine if it has leather sections. This advice is for canvas-only bags.
Empty your bag. Be sure to open all pockets, and turn it inside-out if you can. Use the inside cleaning procedure above.
Use stain-remover (like Shout) on tough stains, just like you would for any other item.
Use cold water and a mild detergent. Canvas can shrink if not handled properly, so be sure to use cold water.
Use mild-to-regular speed for the washer.
Wash the bag on its own – do not include other items.
Take the bag out of the washer immediately once it's finished.
Okay, let's take a break here to talk about what you're going to see when you take it out of the washer. It may look like it could never be the bag you once loved again! But don't distress – we'll get it back into shape.
Air dry by hanging on a clothesline. As it dries, it will start to regain some of its shape.
If your bag hasn't regained its shape after drying, iron it! Just open the bag and iron each surface on an ironing board.
By now, your bag should be looking good. In fact, washing it sometimes gives it a softer look that many people find appealing (like a good pair of jeans after many washings).
One Last Trick
Use metal polish or brass cleaner on the hardware to keep it shiny. Dip a cotton swab in the cleaner to touch up the metal, and rinse with cold water. Be sure you don't get any cleaner on the canvas. Shiny metal parts really make your bag look like new again!
Your canvas bags can last for many years and keep you styling in the airport or the carpool line. If a tough stain is giving you trouble, be sure to contact us at [email protected]. We want you to love your canvas bags, and we're here to help!