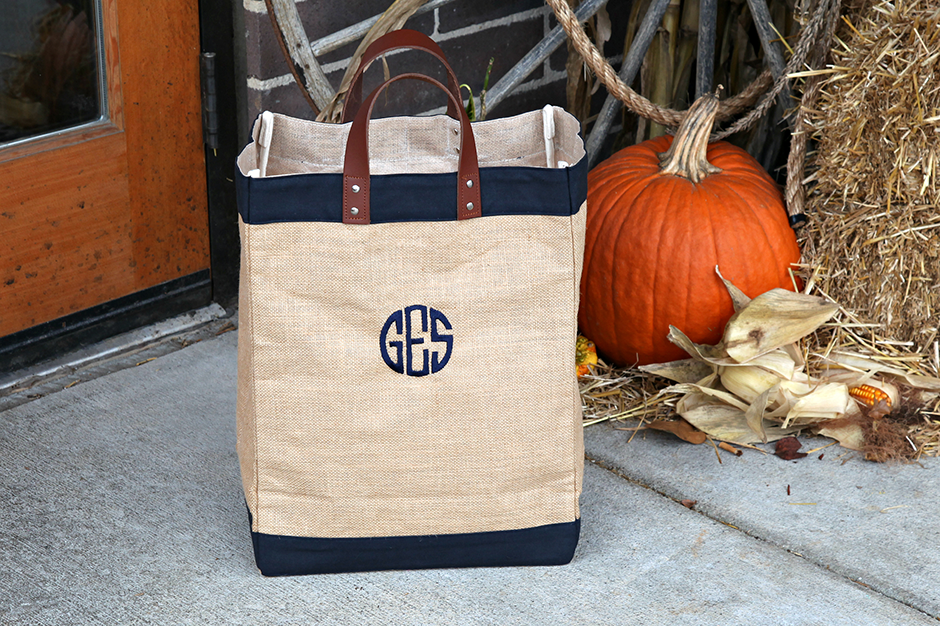 How Jute can Make any House or Store Feel like Autumn
Jute: The Ultimate Autumnal Fabric
Jute, also known as burlap, is such a staple fabric, especially in the autumn months. It is both trendy and extremely functional, and truly encapsulates autumnal decorating both indoors and outdoors.
Fabric Qualities
Jute is a very sturdy fabric and it's not very flexible, so it holds shape incredibly well. While this is true, it is also very breathable and moisture-wicking, so it remains comfortable to use all day long even on warmer fall days!
Market Bags
Jute is the main fabric used in creating our Market Bags. These bags are available in two colors, natural and navy, as well as two sizes, large and small. Each bag has two high-quality leather handles which are fastened securely to the jute fabric with brass studs. The bottom of the bag is flat and the interior is laminated, which allows for the contents of the bag to remain fixed and avoids damage from liquid spills or leaks. These bags are perfect for weekend trips to the farmer's market, grocery store, or just to keep in the trunk of your car to help carry in all your belongings.
The Perfect Bag for Fall Activities
Our jute Market Bags are very sturdy, roomy, and fashionable. Plus, you can customize it to include your monogram or company logo if you so choose. Get yours today!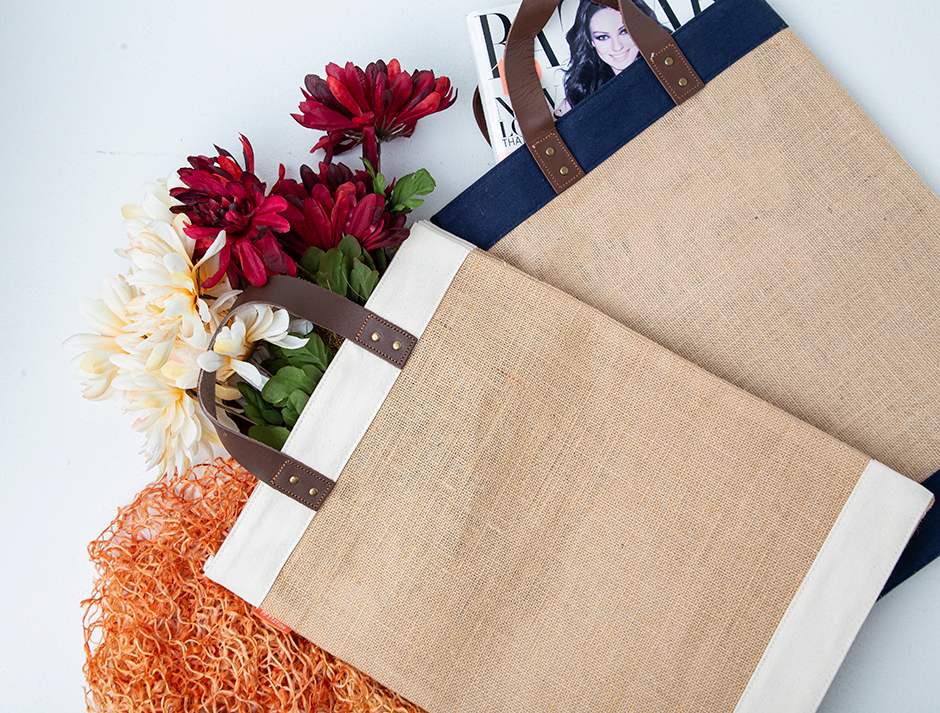 Fall Decorating & DIYs
Jute is also the perfect fabric for a little fall decorating, whether you purchase them or do a few DIY projects. Jute is a great material to create stunning, simple table runners to offset fall decorations like ceramic pumpkins and hand painted fall signs. Adding a festive word that goes hand-in-hand with the fall season, such as thankful, grateful, or blessed, adds an extra bit of flare. Banners are also a great decoration to purchase or make this fall season, using jute of course! By simply cutting up pieces of jute fabric into triangles, painting a letter on each of those pieces, and stringing yarn or string through small holes in the top of each of the triangles, you can easily make a beautiful, fall banner! If that's not something that fits with the style of the rest of your home decor, you can also just take a piece of jute fabric and tie it in a bow around a vase filled with fall foliage or flowers to create a stunning centerpiece for your dining room table. Add some extra spice to your home this season with decorations made of sturdy, aesthetically pleasing jute.
Care Instructions
As far as cleaning your jute bags go, the laminated interior of the bag can easily be wiped out and cleaned. However, if you do need to wash the whole bag, you should wash it in cold water and use gentle soap. Do not put it in the washer in warm water, as the fabric will shrink!