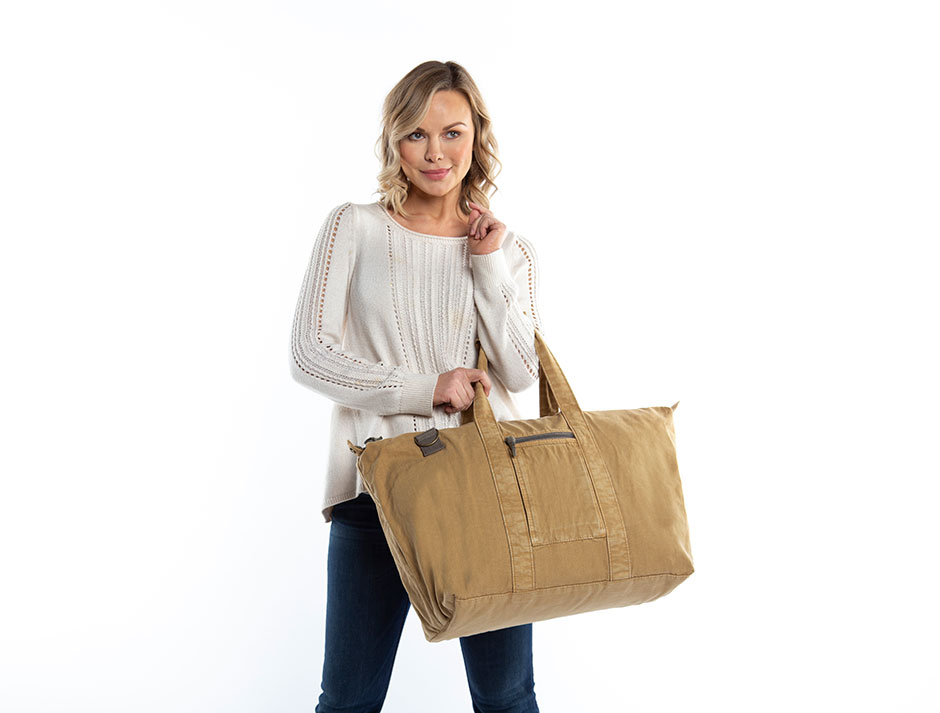 Earth Day 2021: Sustainable Products Are More Important Than Ever
Sustainability is a term that is tossed around often these days. But what does it mean? Basically – for consumers – sustainable consumption is the use of products and services that have a minimal impact on the environment. The more you reduce your carbon footprint, the better.
Earth Day has been observed every April 22 since 1970, and is a yearly reminder for us all to not only think about sustainability but make positive changes to protect our environmental resources for future generations. Everyone has the ability to do something to address our planet's current climate challenges, but we can all still do more. What can you do?
The use of jute totes is a good example. It's the responsible choice for shopping to cut back on the use of single-use polyethylene bags. Reusable and biodegradable jute or canvas tote bags are even more environmentally friendly than non-woven polypropylene bags, which are recyclable and sustainable but not biodegradable.
Tote bags are popular because they're functional and easily customizable, and allow users to easily access the items inside without having to unfasten the bag each time. Sturdy handles or long straps are designed for carrying by hand or over the shoulder.
The tote bags offered in grocery stores or as promotional giveaways are indeed useful and more sustainable than single-use plastic bags, but they're not exactly stylish.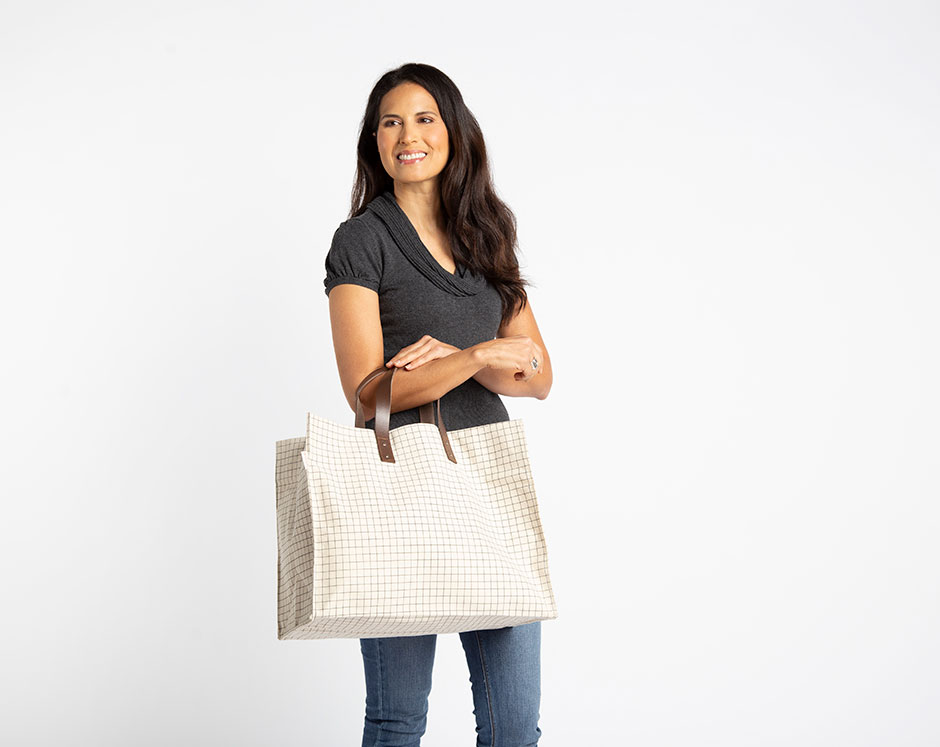 Being environmentally responsible doesn't have to be boring!
Style and function go hand-in-hand in our fashionable line of eco-friendly totes, duffels, backpacks and weekend bags. You and your clients shouldn't have to sacrifice branding style to get the right functional and durable bags for any situation.
Our new Boardwalk collection features a relaxing washed and weathered look. Boat totes and Weekender bags are equally appropriate at the lake, a beach house or mountain cabin, or even just knocking about around town. Supple yet durable enough for any situation, the Weekender is made with eco-friendly, sustainable 20 oz. cotton canvas in lush navy, maroon or sandstone. Each features an outer zippered pocket, top zip closure, comfortable handles and adjustable shoulder strap.
Similar in style is the Boat Tote, which is slightly smaller than the Weekender and minus an outer zippered pocket. A compact zippered Travel Kit and full-sized Apron round out this new Boardwalk collection. All are customizable with embroidery or monogram.
Another new arrival is the Iconic collection of sustainable bags, travel kits, clutches, pillowcases and aprons. This line also features 100% cotton canvas in classic windowpane checked patterns. The large Weekender bag adds a bit of class with sturdy leather handles, zippered top closure, internal zippered pockets and trolley sleeve to hand onto a roller bag when traveling.
The Advantage tote bag also has genuine leather handles and an inner sidewall pocket, while the Carry-all Tote has cotton canvas handles, top zip closure, six outer pockets and plenty of inner pockets as well. The Iconic collection is as sustainable, eco-friendly and stylish as any bags on the market to make your brand stand out from the crowd.
Here at CB Station, we're proud of our longstanding status as a green company. We go out of our way to use naturally occurring materials in the making of all our products. Recycling, reusing, sustaining -- they're not just buzzwords for us, they describe the way we do business every day so that we and our clients keep harmful synthetic materials out of waterways and landfills.
Remember, when you shop at CB Station you make every day Earth Day!