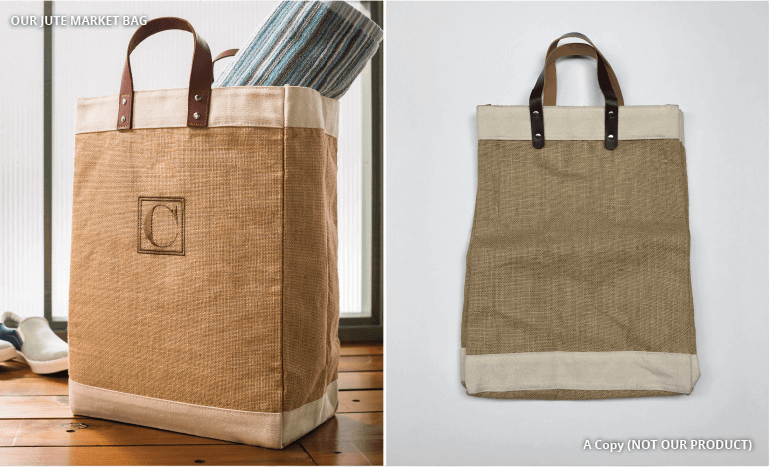 Compare Our Bags: Featuring our Jute Market Bag
Here at CB Station we take pride in being experts in all things canvas and quality bag construction, but we also know very well that other companies out there make similar products, or in some cases, attempt to copy our product designs. There is really no comparison, but we'd prefer to show you the difference and provide all of the facts to allow you to make your own decision. Here are a few images and points to consider when you come across a too good to be true "cheaper" alternative to one of our exclusive designs
Compare Quality & Construction:
Consider the materials used in constructing the product in question. Is one product higher in canvas weight or made up of a thicker material? We use 100% cotton canvas and all natural jute in the construction of our bags. What are the differences in the actual construction of the bags in question? Is one bag made up of more sections? Does one have more reinforcement inside? We carefully craft our product designs with quality in mind. Most of our products sit up or stand on their own without anything in them. If you look closely, they're made up of multiple parts carefully put together in a way that adds to the integrity of the product. We never just take a large section of material and try to "make it work" into a shape we're envisioning.
Below is a perfect example of an attempted "dupe" of our Jute Market Bag. You can see that the jute itself is a lesser quality (it's very visibly holding the crease from where it was folded, and from the inside view, it's clear that there is no lamination and that you see right through it). Unlike our genuine leather handles, this features a completely different color, thickness, finishing and is made of a faux leather material. Our product stands on its own even when empty, and features a bottom support that helps retain its shape and stature.
A Copy (NOT OUR PRODUCT)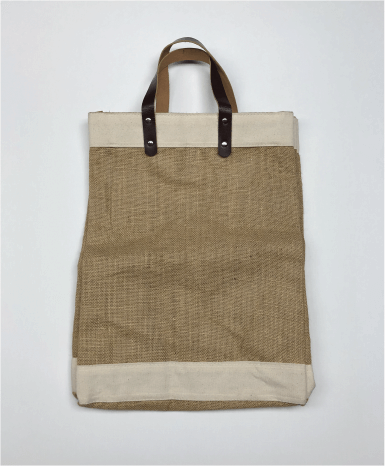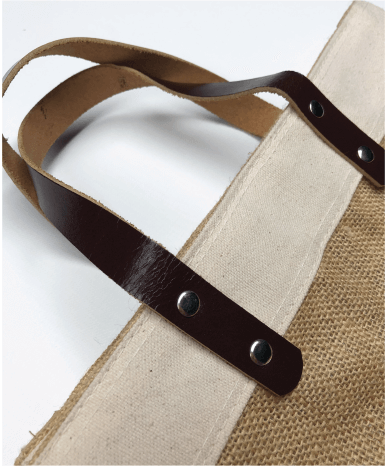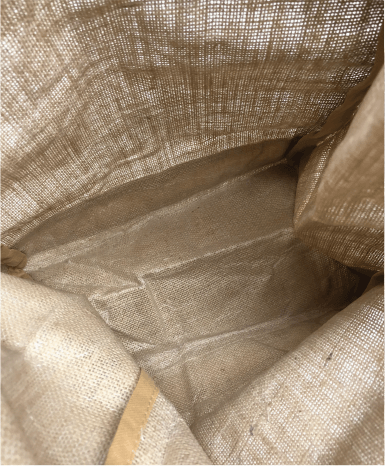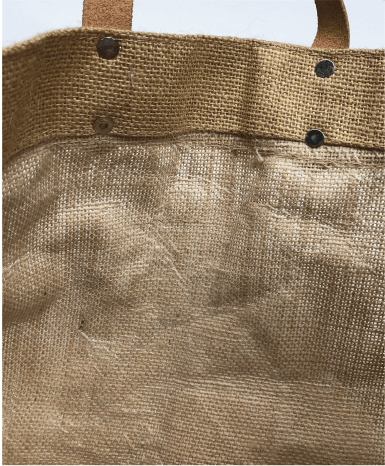 OUR JUTE MARKET BAG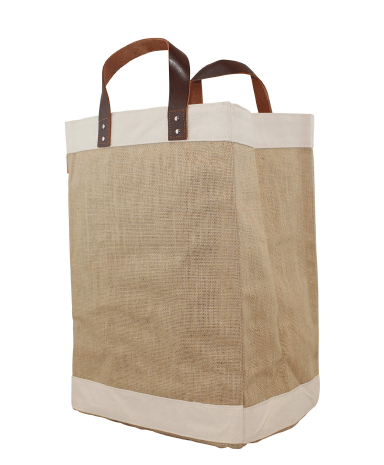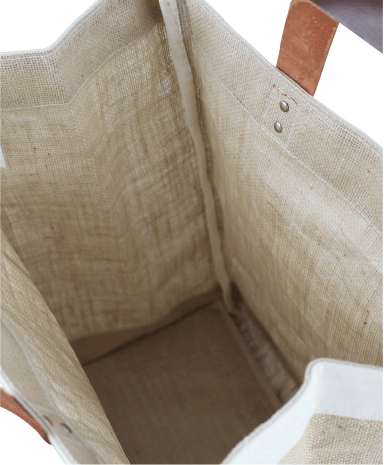 There are plenty of other products of ours being copied in the marketplace. Sometimes you have to be careful who you are purchasing from because many websites will share our images and deliver something else upon receiving an order.
Compare Certifications:
CB Station takes pride in being compliant with California's Proposition 65. We never use harmful, unknown, or untested materials in our products. This point should also be considered when looking into alternative products and the companies that manufacture them.