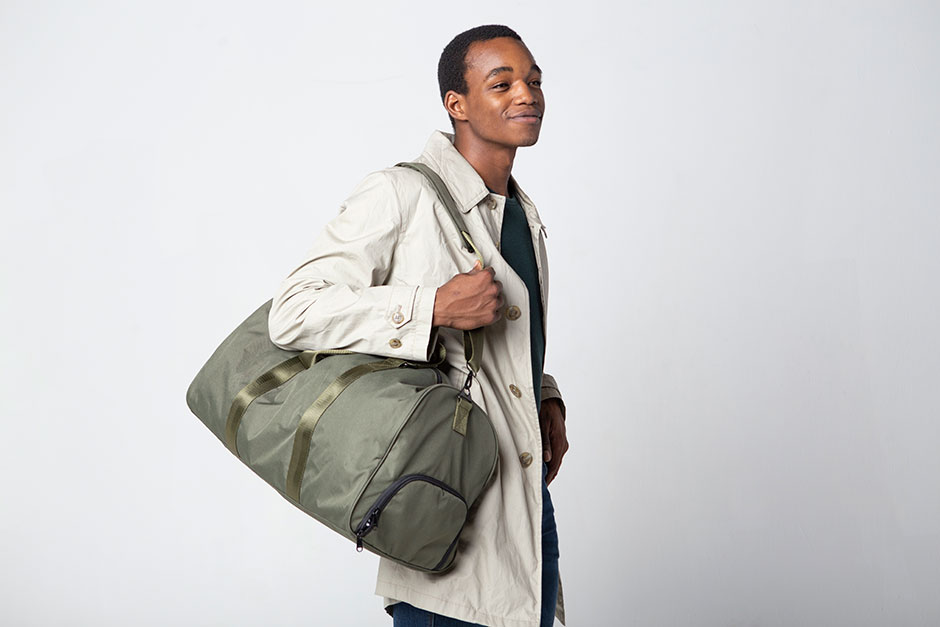 2021 Travel Calls For Weekender Overnight Bags And More
As travel starts to slowly resume throughout 2021, this is a great time to be stocking up on travel gear that customers will be looking for, especially Weekender overnight bags. Two of the biggest markets for travel gear - leisure travelers and business travelers - will likely both be picking up starting towards the end of spring and into the summer months, especially around Labor Day - the traditional kick-off to summer.
But while people may feel adventurous enough to get back out on the road, we think that weekend vacations and short trips will still dominate. With that in mind, here are some great travel essentials you can use to start generating interest for your shop.
Weekender Overnight Bags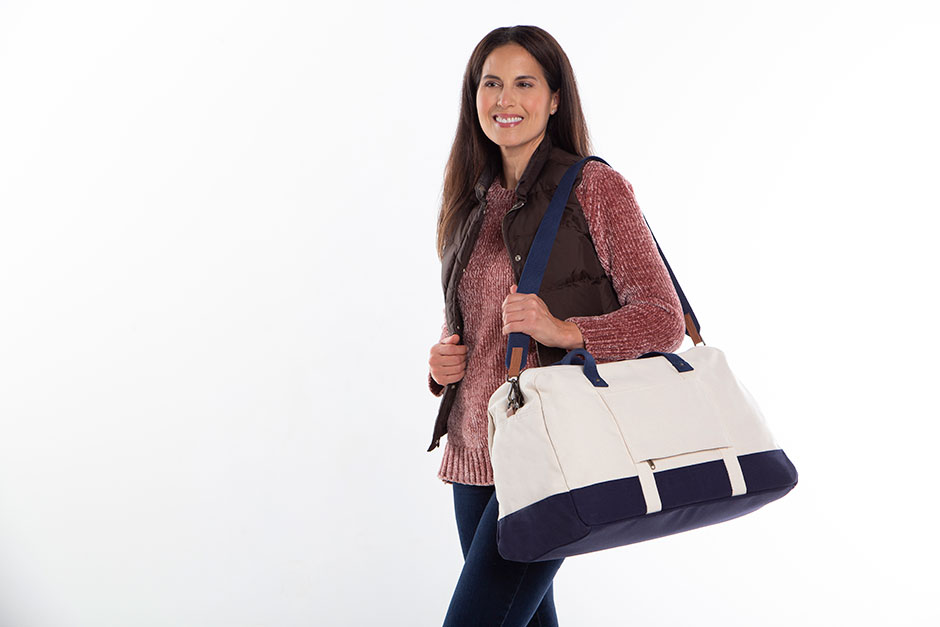 We think this style of bag will be one of the big hits in 2021. Large enough for a weekend or a couple days away, but small enough not to take up too much room, the Weekender bag is perfect for a grab-and-go mini vacation. Our newest releases, the Motion Weekender and the Expedition Weekender, are both great lines to stock in your store. 
The Motion Weekender has a combination sporty and luxe athleisure look that is popular right now. Made of polyester, this bag comes with an internal shoe compartment and a detachable shoulder strap.
The Expedition Weekender, on the other hand, is a fresh new take on our classic canvas Weekender bags, with canvas handles, a detachable shoulder strap and a bonus trolly sleeve for hooking onto a rolling bag. 
Both lines are easily personalized making them popular as gifts or for the traveler looking to create a unique look no one else will have.
Flight Bags
When combined with the Weekender bag for travel, the flight bag is great for carrying electronics, wallets and other personal items while on the road. Our newest line - the Jute Flight Bag - brings this bag to new, rustic-chic heights. With beautiful jewel tones and sophisticated neutrals, this bag has leather handles and a printed interior lining. 
Travel Kits
No trip, long or short, could happen without a trusty travel kit in tow. Whether it's cosmetics or a shaving kit you need to carry, a spacious Dopp kit or travel kit can mean the difference between a comfortable excursion and a stress-filled one. 
Complimenting the Motion Weekender is the Motion Travel Kit. Made from the same athleisure, polyester material in the same colors, this kit is a must-have for anyone looking to create a complete travel set. In addition to a handle and top-zip enclosure, the striped water resistant interior lining helps prevent accidents from growing too large.
On the other end of the spectrum is the Jute Travel Kit. Made to match the Jute Flight Bag, among others in the jute collection, this travel kit promises the same printed interior lining as the flight bag, in addition to a webbed handle and top-zip enclosure.
Garment Bags
No weekend travel would be complete without a best garment bag carrying at least one set of nicer-than-casual clothes. Here we feature our classic canvas and waxed canvas bags, both with spacious interiors and a sturdy construction that withstands the rigors of travel well.
Cosmetic Bags
Lastly, we come to the cosmetic bag - a perfect compliment to the travel kit. Great for keeping smaller cosmetics in one spot, we have newly launched the Jute Cosmetic Bag to be paired with the Jute Flight Bag and the Jute Travel Kit. Mix and match colors within this line to create a unique collection no one else will have. 
With consumers expected to start slowly traveling again towards the end of spring and the beginning of summer, we recommend stocking up for your store a few months early and launch marketing campaigns during early spring to best capture consumer attention.